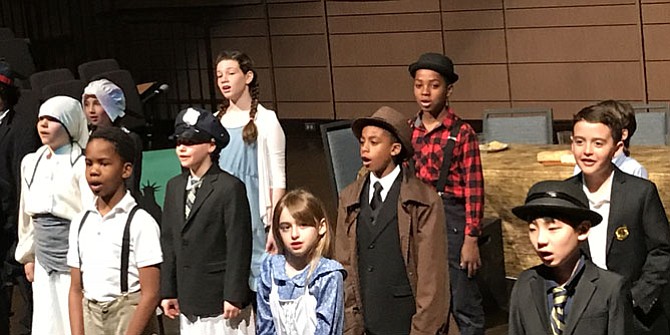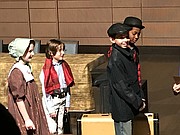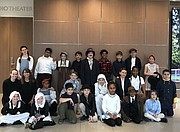 Fourth graders at Bullis School performed an original play, "Journey to Freedom," on Friday, April 6, in the Boarman Discovery Black Box theater.

The students had conducted a year-long study of immigration. They began with European Immigration and learned about the factors that drove 15 million people to America from the 1800s to the 1900s. They also learn about Asian Immigration, the Great Migration and the Harlem Renaissance, Hispanic and Latino Immigration, as well as Middle Eastern immigration and refugees.
To learn more about European immigration, the fourth graders read a variety of historical fiction books, wrote short historical fiction stories, and wrote an original play about this time period using the information they learned. They also had a chance to visit Ellis Island two weeks ago, and participated in an immigration simulation and visited the museum's exhibits. The curriculum combined the performing arts with humanities and global studies in the Lower School.