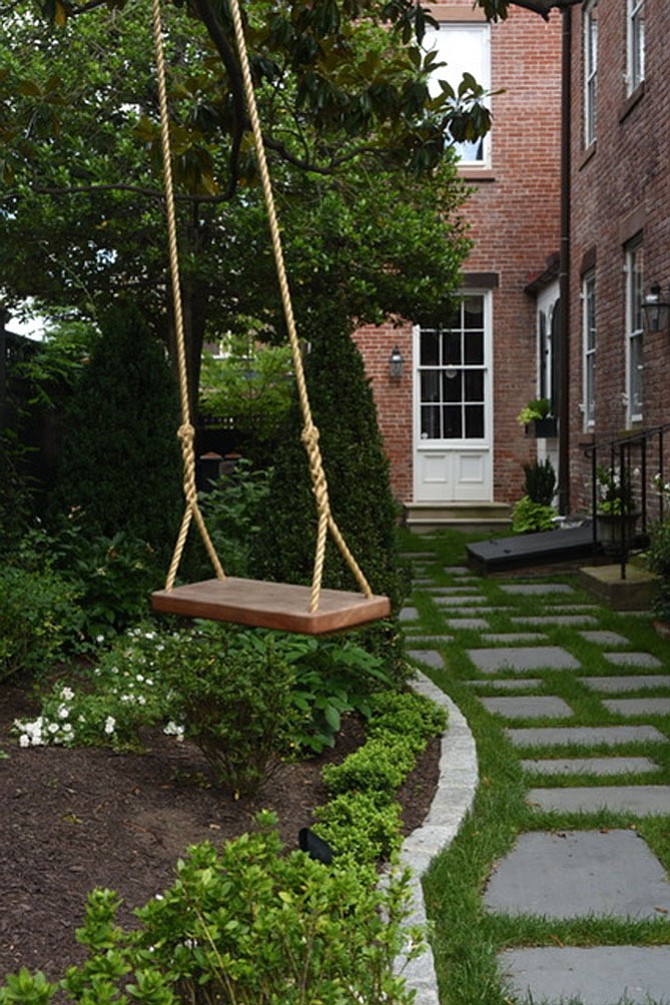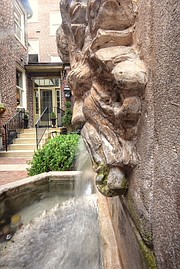 Take a walk through history with the Old Town Historic Garden Week tour featuring gardens and courtyards blooming with Carolina Jasmine, roses, peonies and perennials. This tour includes five Alexandria homes including homes predating the Civil War. The Hunting Creek Garden Club and the Garden Club of Alexandria are joining the Garden Club of Virginia's (GCV) 85th Historic Garden Week in a week-long event that includes 25 statewide tours. This event is expected to attract 1,500 visitors to Alexandria and 25,000 statewide.
The Alexandria tour is scheduled on Saturday, April 21 from 10 a.m. to 4 p.m. It includes five historic homes and gardens including 201 South Lee St., 415 Prince St., 412 Prince St., 213 South Fairfax St. and 209 South Saint Asaph St. with refreshments served at St. Paul's Church at 228 South Pitt St.
Tickets also include admission to five nearby historic public properties including Gunston Hall, Mt. Vernon, River Farm, Carlyle House, and Lee-Fendall House.
Diane Hynes, co-chair of this year's Historic Garden Week with Ann McMurray, says they started over a year ago with the first step to get the houses. The chairs have already been chosen for 2019. "It is a really big job that starts with a boot camp in Richmond for new chairs. " Since this is a statewide event, they want to be sure everyone is on the same page.
This is a walking tour, so once they have the first house, they try to get houses that are nearby. Hynes says it is getting harder to get people to allow their houses to be part of the home tour. The garden tour can't feature the same house in a 10-year period. "There are a lot of lovely houses in Alexandria and people are proud of their homes but very protective. A lot of people come through. It's a big deal, and we're very appreciative."
Hynes says there are hundreds of details involved to make this a successful event. "Getting hostesses is one of the biggest deals. We have one in every room for the safety of the those touring as well as the rooms." She adds that this takes a huge number of volunteers so members have to recruit their friends.
In addition, there are fresh flower arrangements created by the Garden Club members, mostly from their own gardens. Hynes says they try not to spend money on flowers so they can send as much of the Garden Week proceeds as possible to Richmond for the restoration and preservation of more than 40 of Virginia's historic public gardens and landscapes.
"We have some incredibly talented arrangers. Coming to see the arrangements is worth it." Hynes says they do a walk through of each home. Do they need runners? What is the best traffic flow to get the crowds through in the easiest way? "Where do we want to place the arrangements? And we look at the art and the colors in the home so the arrangements compliment the atmosphere." The arrangers pour through books looking for something different.
Another detail is getting the history of the homes and the ads for publishing in the guidebooks. This takes place way back in the summer. For example, this year's tour includes a property at 213 South Fairfax St. dating to 1781 with a flounder wing, flat on one side, and the front portion of this Federal home constructed in 1812. It has been updated and expanded but kept its 19th century charm.
Another at 201 South Lee St. dates to 1749 when Augustine Washington (George's half brother) purchased two lots at auction. In 1780 when a home was built by the first mayor of Alexandria, it was the largest structure in the city. It later became a large Georgian home, a bank, rental apartments and finally an updated 21st century residence.
The home at 415 Prince St. was originally constructed in 1807 to house a bank. Architecturally it is an early American "skyscraper," about as high as you could build without reinforced masonry. In 2010 it was purchased and extensively redesigned to convert it to a family residence.
Hynes says all kinds of things can happen during Garden Week. "The last two years we have had torrential downpours, but people still came." She says they go through seasonal cycles and some years the tulips may be gone but there is something else blooming. These gardens all have a variety of different plants in their gardens. "It's like the cherry blossoms; you never know."
The history of this event extends back to 1929 when the Garden Club of Virginia began its preservation efforts of the state's historic public gardens. Proceeds from the tours continue to fund the restoration and preservation of 40 historic public parks and gardens, a research fellowship and an initiative with Virginia State Parks. Tickets are $45 in advance and $55 the day of the tour. The may be purchased at www.vagardenweek.org.