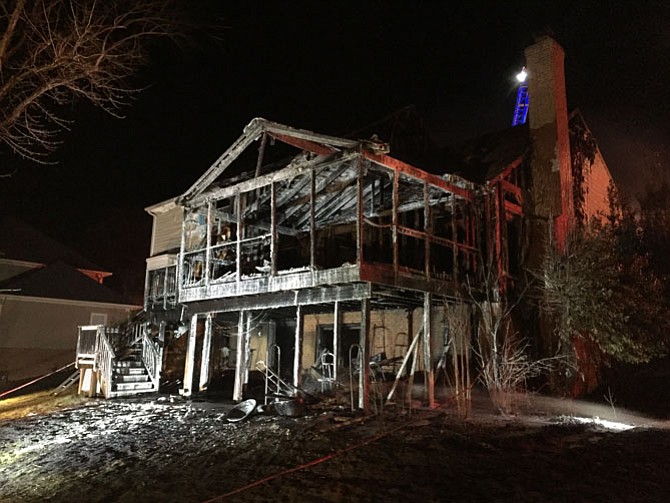 On Saturday, April 14 at 9:04 p.m., units were dispatched for a reported house fire in the 11900 block of Gray Squirrel Lane in the Reston section of Fairfax County.
According to Fairfax County Fire & Rescue Department -- units arrived on the scene of a two-story, single family house to find a significant volume of fire showing from the rear of the home on all three levels. Crews quickly used fire hose lines to knock the fire down from the outside. This was immediately followed by an interior attack to extinguish the fire.
Three occupants were home at time of the fire. The fire was discovered by a juvenile occupant prior to the sounding of any smoke alarm. All occupants safely evacuated the home prior to fire department arrival. There were no reported firefighter or civilian injuries.
Fire Investigators determined that the fire was accidental in nature and started under the deck in the rear of the home. The fire was caused by an unattended charcoal grill located under the deck in the rear of the home.
Two adults and one juvenile occupants were displaced as a result of the fire. Red Cross assistance was offered and declined by the occupants. Damages as a result of the fire are approximately $202,500.