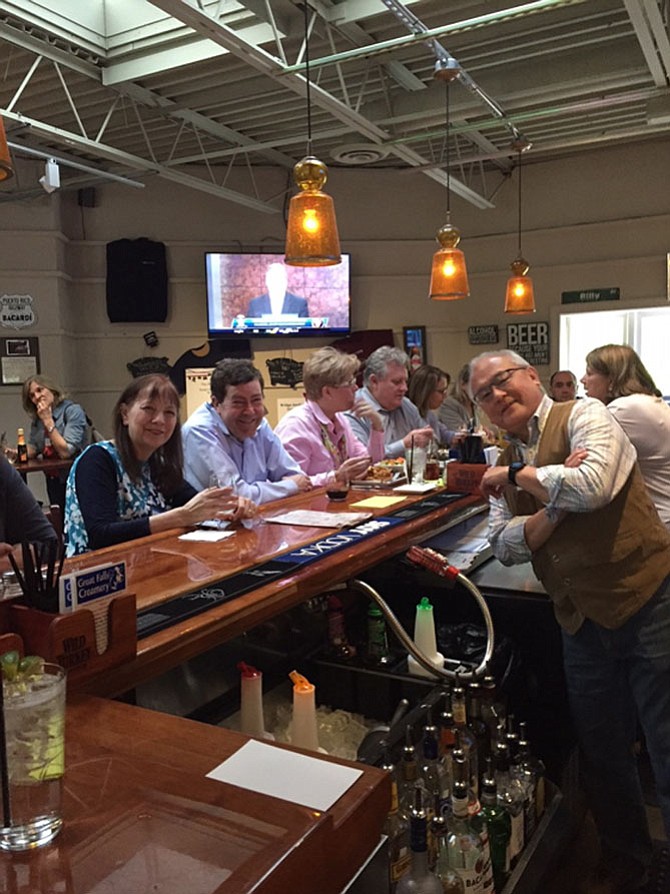 Great Falls Friends and Neighbors Scholarship Fund (GFFNSF) will hold its second annual fundraiser on Thursday, May 3 , 4 – 9 p.m. at Mookie's BBQ (1141 Walker Road, Great Falls). GFFNSF is a non-profit organization in Great Falls that provides scholarships to women. The money raised from the event will fund scholarships for local women for the upcoming academic year. Ten percent of all purchases at Mookie's BBQ will go directly toward these scholarships. This includes bar tabs, eat in, and take-out orders. So, if you don't have time to eat at Mookie's BBQ, take home some delectable BBQ to your friends and family.

GFFNSF is a 501(c)(3) organization providing scholarships to women over the age of 25 with financial need, a minimum GPA of 3.0, who live in Northern Virginia and attend George Mason University or Northern Virginia Community College. For the academic year 2017 - 2018, GFFNSF awarded five scholarships. One of these scholarships was funded by last year's fundraiser at Mookie's BBQ. This year, the goal is to raise funds for three scholarships.

The event promises a fun-filled night with delicious BBQ and "celebrity" bartenders who will pour you a drink and take donations. A raffle will be held for two $100 Mookie's BBQ gift certificates – great for those summertime barbeques. Raffle tickets are $5 each or five for $20.
To learn more about GFFNSF, visit www.GFFNSF.org