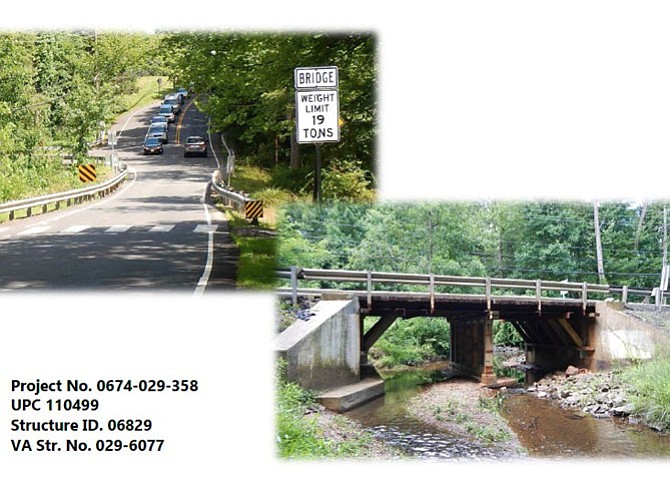 The Virginia Department of Transportation held a public information meeting on Monday, April 16, at Forest Edge Elementary School in Reston about plans to improve safety and operations on the one-lane Hunter Mill Road bridge over Colvin Run.
In the project overview provided at the meeting, VDOT stated the purpose of the project is to "replace the weight-restricted one-lane Hunter Mill Road Bridge over Colvin Run with a two-lane bridge to improve safety and operations."

The improvements would "expand the bridge to two lanes with four-foot side shoulders, including a new concrete bridge deck and abutments."
VDOT wants citizens to know they can still provide written comments by submitting them by April 26, to Brian Morrison, P.E., Virginia Department of Transportation, 4975 Alliance Drive, Fairfax, VA 22030, or email meetingcomments@VDOT.virginia.gov. Reference "Hunter Mill Road over Colvin Run" in the subject line.
Citizens can review the project information at the VDOT project website, www.virginiadot.org/projects, or during business hours at VDOT's Northern Virginia District Office at 4975 Alliance Drive in Fairfax. Call ahead at 703-259-2606 or TTY/TDD 711 to ensure appropriate personnel are available to answer questions.