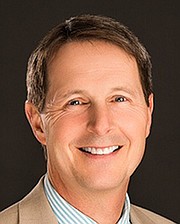 Reston Association's CFO and acting CEO, Robert Wood, has announced his resignation. Wood accepted a job at a national nonprofit organization in Washington, D.C. His last day at RA was Friday, April 20.
"Robert has been very instrumental in implementing much-needed changes to internal controls, policies and procedures at Reston Association," said RA Vice President, Sridhar Ganesan. "Financial reporting and budgeting have also seen very strong improvement during his tenure as CFO."
Larry Butler, the association's senior director of Land Use and Planning, will take over as acting CEO while the Board of Directors continues its search for a permanent chief executive. Butler has served in various roles at RA, including director of Parks and Recreation.
"We thank Robert for his service to Reston Association and wish him well in his new opportunity," said RA Board President, David Bobzien. "The association will be in good hands with Larry Butler as acting CEO. His wealth of institutional knowledge is well suited for his new role."
"I look forward to leading RA during this important transition for the organization," said Butler. "My priority is to assist the board and staff in the search for both a new CEO and CFO, and to continue the great service our members expect."
"I would like to thank the board, RA staff and members of the community for their support during my time in Reston," said Wood. "Reston is a special place and I appreciate the opportunity given to me to have worked at the association."
Former CEO, Cate Fulkerson, left her position at RA in February. The board then appointed Wood to serve as acting CEO while a search began for Fulkerson's replacement. Wood has been with the association since April 2015.