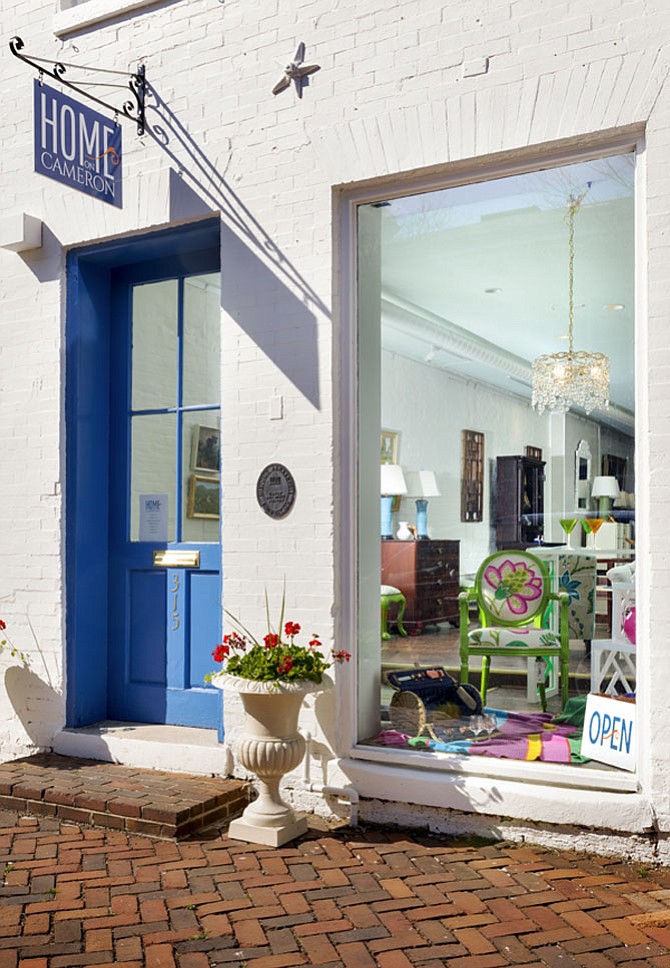 Interior designers Todd Martz and Susan Nelson will celebrate the one-year anniversary of their home furnishing store, Home on Cameron with a block party on Thursday, April 26 from 5:30-8:30 p.m. at 315 Cameron St., Alexandria.
The event, which is open to the public, will include live music and light fare from Hank's Pasta Bar and Territory Food. Guests will have a chance to win an item from Home on Cameron's collection of upholstered furniture, custom dining pieces, Nepal felt flowers, console and coffee tables by artisans from Virginia and Washington, D.C., local art, antiques, couture chandeliers, lamps, ceramics, wooden toys and dog items.
Also participating in the celebration are other local businesses including A Galerie Antiques Fine Art, Helen Olivia Flowers, Donna Lewis, Fit One Personal Training Studio, Gossypia and The Hive.