'He told his cell mate he ran over her again to make sure she was dead.' — Brandon Sloane, Assistant Commonwealth's Attorney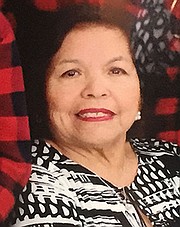 Kenan Ozcan was determined to kill someone. He was angry and upset about his life and decided to take it out on someone he didn't know.
At first, said the prosecutor, he wanted to kill a family. But when he saw an elderly woman crossing a road on foot, he targeted her, instead, intentionally striking her with his vehicle – not once, but twice.
The tragedy occurred April 14, 2017, shortly before 10:15 a.m., near the intersection of Route 50 and Rugby Road in Fair Oaks. The victim, Maria Amaya de Ascencio, was crossing Rugby Road, eastbound, when she was struck by a 2016 Dodge Dart driven by Ozcan, traveling south on Rugby.
Ascencio, 75, of Fair Oaks, died at the scene, and Ozcan fled. But police arrested him, a few hours later. And last Tuesday, July 31, in Fairfax County Circuit Court, he was convicted of murder.

But even then, Ozcan, 33, of Fairfax, didn't fully take responsibility for his actions. Instead of pleading guilty, he entered an Alford plea of guilt – not admitting any wrongdoing, but simply acknowledging that the prosecution has enough evidence to convict him of the crime of which he's accused.
"Are you entering this plea both freely and voluntarily?" asked Judge Thomas Mann. "Yes, sir," replied Ozcan. Mann also asked him the highest level he'd achieved in school, and Ozcan said he has a master's degree in biology.
Then Assistant Commonwealth's Attorney Brandon Sloane presented what the prosecution's case would have been, had it gone to trial. He said police dispatched to the scene discovered the victim lying face down in the intersection.
"Several witnesses described a small, gray sedan being in the intersection while the pedestrian was in it and hitting her in the middle of Rugby Road," said Sloane. "They said the impact threw her in the air, 10-15 feet. Then the vehicle made a U-turn and accelerated through the intersection to hit her again before fleeing north on Rugby."
A lookout was given for the car, and a police officer later saw a vehicle with front-end damage stuck in traffic on the Fairfax County Parkway. The officer also noted that the driver was suspiciously watching him as he passed by the officer. But initially, police weren't certain of the car's make and color, so that vehicle wasn't pulled over.
Then, at 12:45 p.m., police were called to Everybody Fitness Center on Fair Ridge Drive in Fair Oaks for a report of a robbery. "A customer there saw the defendant behind the counter and told him he wasn't an employee and didn't belong there," said Sloane. "She tried to photograph him with her phone, and he assaulted her; he took her phone and ripped her shirt."
Sloane said Ozcan was apprehended in a restroom there, and key fobs to three different vehicles were found on him. "He said he owned the gym, but he had no ID on him and wouldn't tell police where his own vehicle was," said the prosecutor. "So an officer went into the parking lot to find the cars responding to the key fobs."
According to Sloane, Ozcan had keys to his mother's vehicle – which was being repaired – plus keys he'd stolen earlier from someone at the gym. "But he couldn't figure out how the pushbutton start worked, so he had to get a rental car," said Sloane. "And the car in the parking lot that responded to the key fob turned out to be a car he'd rented that morning,"
It was a gray, Dodge Dart with front-end damage. "Police obtained strands of hair from the windshield wipers and human biological material from the undercarriage," said Sloane. "It was later compared to the victim and was a match. The coroner determined that she died of blunt-force trauma to the head, torso and extremities."
Furthermore, said Sloane, the police officer who'd found the car at the gym spoke with the officer who'd seen the suspicious vehicle stuck in traffic, and they concluded that it was Ozcan and the Dodge Dart, both times. In addition, while in jail, Ozcan shared further details with another inmate.
"He told his cell mate the victim's head hit his vehicle and he ran over her again to make sure she was dead," said the prosecutor. "He said he just wanted to kill someone because he was upset about other things in his life, such as his mother losing his house."
"He said he'd planned it for two days and that, initially, he wanted to kill a family – maybe a van full of children," continued Sloane. "Then he saw [Ascencio] and thought she'd be a perfect victim. He said, after he hit her, he saw her still moving, so he struck her again."
Sloane said Ozcan told his cell mate he'd "robbed people before and wanted to know what it was like to kill someone. He also said he was going to pretend he was crazy to try to beat the charge."
Judge Mann then asked Ozcan, "Are you entering your Alford plea because you don't want to risk going to trial and being found guilty beyond a reasonable doubt?" Ozcan replied affirmatively. In response to another question from Mann, Ozcan said that, at the time of this incident, he was on probation for committing a previous offense. So the judge told him that, as a result of this new conviction, part or all of his probation could be revoked.
Mann further advised him that he could be receive a maximum of 40 years in prison and must serve at least 85 percent of his sentence. He noted, as well, that several other charges against Ozcan will be dropped in exchange for his guilty plea. But he stressed that no agreement has been made regarding his sentencing.
The judge asked Ozcan, "Do you understand that, even though the [state sentencing] guidelines may call for a shorter period of probation or incarceration, I can exceed them and give you the maximum of 40 years – and you won't be able to withdraw your plea or appeal to a higher court?" Ozcan said he did.
Mann then officially accepted Ozcan's plea and found him guilty of felony murder. He ordered a presentencing report be made and the defendant returned to jail to await sentencing on Nov. 16.