These interviews have been edited and condensed.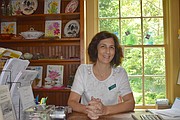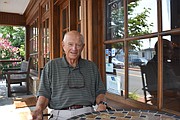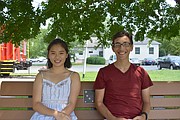 Susan Fay, Vienna resident of 19 years
"This is a unique little place; it's a little hometown feel in this large county. I don't live in the town proper, I live outside the town, but I still feel it. There's a pulse and a vibe, and you don't get that everywhere."
Fred "Cotton" Via, Vienna resident of 62 years
"It's a nice place for a family to grow up. It's a great place for sports, a great place for kids. The Metro's close. I love the big buildings going up. Being a builder, I like to see progress."
Sharon Ng, Vienna resident of 1 year and Joseph Rubin, Oakton resident of 12 years
"I have a lot of friends who all go to Madison, so it's a community that's right around the school, so that's really nice," Rubin said.
"I really like how it's just a Metro ride from the nation's capital. Whenever I have friends visiting me, I always just take them to D.C.," Ng said. "It's a really nice place to be."