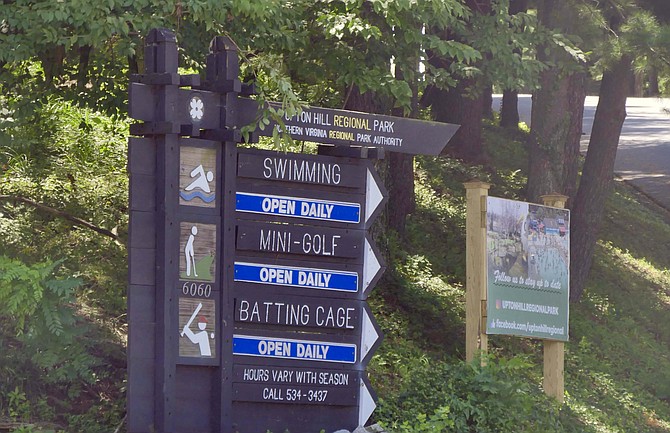 "Slide, bat, swing and play" is the motto of Upton Hill Regional Park. The park offers the Ocean Dunes waterparks with a 500-gallon water-dumping bucket, 230-foot open slide or 170- foot covered slide, squirters and waterfalls or you could just swim.
Choose the color of your ball and tackle the 18-hole miniature golf course, which combines longer, tougher holes with challenging hazards mixed with short hole-in-one possibilities.
Across the parking lot don your helmet and hear the crack of the bat at six baseball and three softball batting cages for six differing skill levels.

A group shelter that can be reserved for up to 80 people (seating 64) is located in the woods at the beginning of the bike path. A descriptive plaque is located nearby describing Upton Hill's role in the Civil War as the Hill changed hands from the Union to the Confederate Army and back again.

Upton Hill Regional Park is located at 6060 Wilson Blvd.