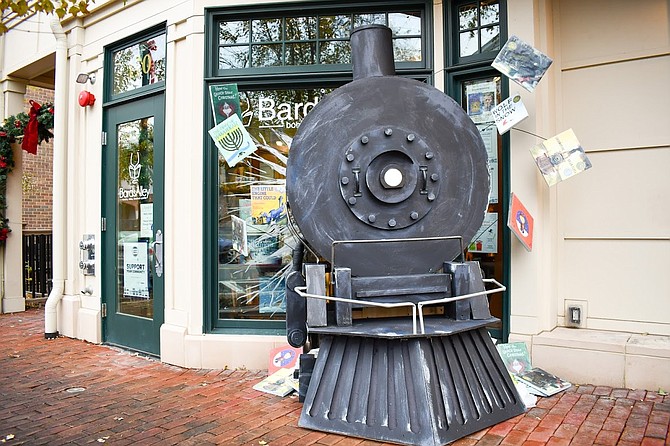 Church Street wine and book shop Bards Alley has taken home the grand prize in the Vienna Town Business Liaison Committee's annual holiday window decorating contest. Winners were announced Monday, Nov. 26, at the Town of Vienna's 22nd annual Church Street Holiday Stroll.
Bards Alley won Best in Show over 23 other participating businesses for its Polar Express-themed storefront display, and, as the shop's reward, will take Mayor Laurie DiRocco aboard its staff for one hour to help with holiday sales this season.
Bards Alley owner Jen Morrow outlined the shop's creative process in linking their display to Vienna's identity. "We wanted to capture both the spirit of Vienna and the theme of a classic holiday story. Given our connection to the W&OD, my first thought was of trains – and which train is more well-known and festive than the Polar Express? Local resident Phil Charlwood artfully gave life to the magical scene and we were so excited to share it with the community," said Morrow.
Other award-worthy Vienna storefronts were recognized as well: Cycle Chi, Caffè Amouri, and Trousseau.