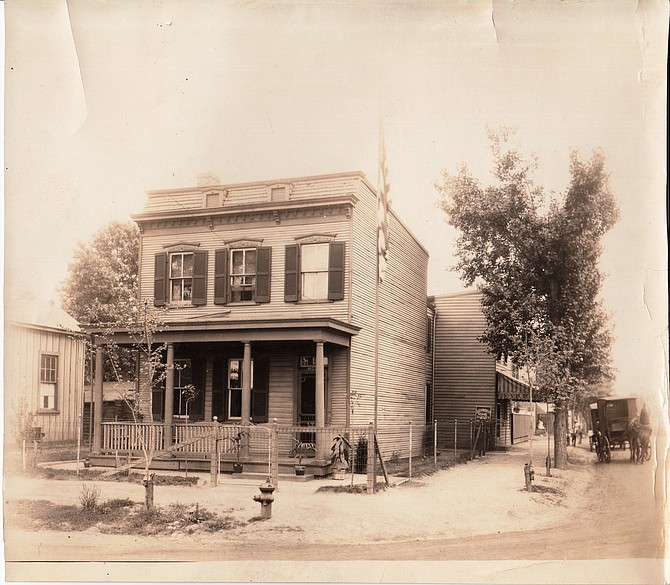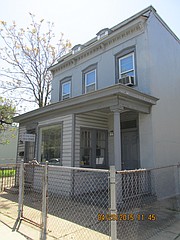 Over 100 years ago in 1917, 39-year-old John Wesley Jackson purchased a building at 1022 Pendleton Street at the corner of Henry Street. This building was a multi-purpose building serving the Jackson family as a home and as a business.
When Mr. Jackson purchased the building, he obtained a license to use the property as a rooming house and a bakery. This property throughout the years has been used for important events in Alexandria's African American history. The building had several entrances to the main living quarters and to the bakery: the Pendleton Street side served as a private residence and later as a beauty salon business, and the 521 North Henry Street side served as a bakery/hotel and later as a rooming house.
In the early years of 1920s and 1940s, the property was used for Emancipation Day celebrations, community meetings and political debates. Mr. Jackson's rooming house was used during the Jim Crow era and Civil Rights movement as a hotel housing African Americans who could not find segregated facilities to rent when they were traveling. Mr. Jackson's daughter, Corrine, shared her story about Elijah Muhammad, the founder of the Nation of Islam who stayed at their family home as a guest. Elijah Muhammad became a famous Nation of Islam leader.
Many well-known African Americans stayed at Mr. Jackson's place when they had business or were traveling through Alexandria. Local celebrities like Magnus Robinson who was the Grand Marshal of the Universal Lodge #1, the founder of a newspaper in Washington, D.C., and the president of McKinley Industrial School on Madison Street in Alexandria, rented rooms at Mr. Jackson's house for political meetings and other business meetings concerning African Americans. Those individuals lounged in the portion of Jackson's house that was designated as rooms for rent.
On the Henry Street side of the house was the bakery business. Many people simply called him "Baker Jackson." He delivered goods from his bakery at wholesale prices to various Alexandria merchants. He was known for his doughnuts, wedding cakes, cookies and lemon, peach, apple and sweet potato pies. Prior to Mr. Jackson's opening his business, he worked for K Fuchs Bakery at Prince and West streets.
John W. Jackson was born on Jan. 15, 1878. His first wife was Ella and his second wife was named Corrine. He had two children from his first marriage and four children from his last marriage to Corrine. He was a very busy man but he still found time to drive his children to school. They attended Parker-Gray School and then they went to Dunbar High School in Washington, D.C., where he drove and picked them up every day.
He continued his bakery and rooming house enterprise until he died on Feb. 16, 1949. His daughter Corrine, who was named after her mother, kept the property and used it as a rooming house and rented the other portion out as a beauty salon.
Corrine Jackson Lee Dixon, who was the last living child of John and Corrine Jackson died on July 28, 2015. Corrine's daughter, Janice Lee Wardlaw Howard, still maintains the family property at 1022 Pendleton St.
If this old building could talk, it will tell many stories of African Americans in Alexandria. This old house witnessed the Jim Crow era, the Civil Rights movement and many important events in the lives of Alexandria's African Americans. This building is an important landmark in Alexandria.
Char McCargo Bah is a freelance writer, independent historian, genealogist and a Living Legend of Alexandria.Visit her blog at http://www.theotheralexandria.com for more about "The Other Alexandria."