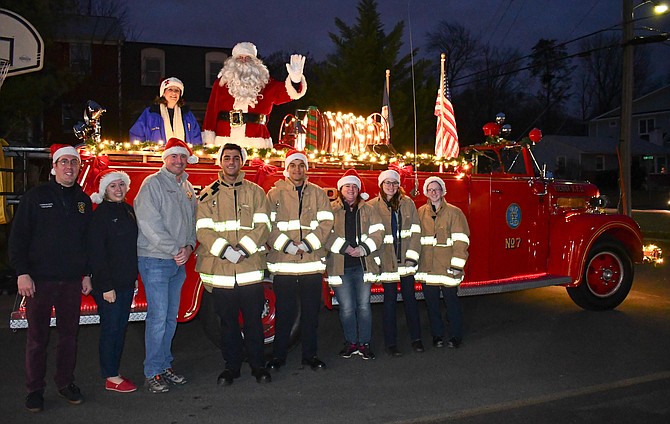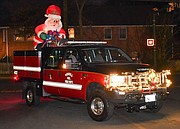 During Christmas time in the Town of Vienna, Santa comes down from the North Pole and visits the children and residents of Vienna while riding on a 1946 fire truck, loaned by the Vienna Volunteer Fire Department. Along with the firemen, Santa visits all seven parts of Vienna for about a week's time. "We have a pickup truck that is Rudolph," says Chief John Morrison. "His job is to bring people out of their houses so that when this unit [the 1946 fire engine] comes by, they'll see Santa."

With Christmas tunes blasting from the trucks, you can't miss the big man in the red suit coming down your neighborhood street. "We go and get a couple of thousands candy canes and whenever a kid comes out of their house we give them a candy cane and then off we go. It's a nice way to go and see the entire community. It's a lot of fun, we get a kick out of it as much as the community does," Morrison said.
If you catch Santa riding by, you may recognize the iconic fire engine because it is the same truck that visits the residents during the Church Street Stroll. "We bought this in 1946 but we gave it away in the early 60s. It was found in the early 90s in a barn and we brought it back, refurbished it, and it's been doing this since." The crew estimates that Santa has been visiting Vienna for the past 25 years. At the end of the week duration, there is a bottomless pancake breakfast at the firehouse. Santa's schedule is posted on the fire department's website. You can follow Santa on Twitter at @VVFDSanta and if you have any questions, email the Fire Department at santa@vvfd.org.