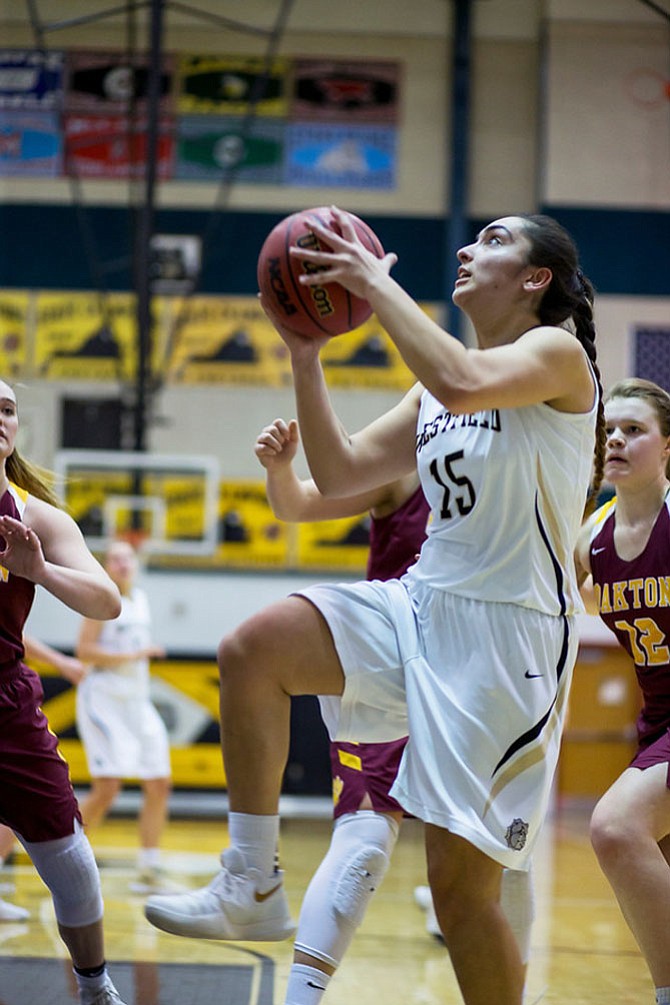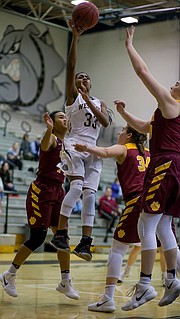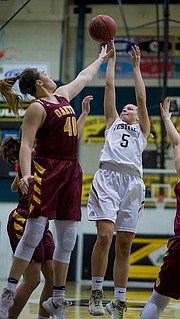 The Westfield Bulldogs girls basketball team defeated the Oakton Cougars for the second time this season, 41-38 on Jan. 23.
Westfield ended the 1st quarter with an early 12-9 deficit. The 2nd quarter saw the Lady Bulldogs nearly double their opening quarter production, holding Oakton to 7 which gave Westfield a 25-19 halftime advantage.
The 3rd quarter saw both teams combine for a total of just 11 points, with Westfield outscoring Oakton 6-5, to take a 31-24 advantage into the final quarter. The 4th quarter was the most productive of the four quarters with a combined 24 points, and Oakton outscoring Westfield 14-10.
Westfield was led by Nicki McNamara with 14 points including a 3 pointer. Wanna Wardak added 11 and also converted on a 3 pointer field goal. Hannah Williams made two 3 point shots and scored 10 points. Oakton was led by Hannah Kaloi and Peyton Perrine who both totaled 10 points. Oakton converted on 9 of 14 free throws, while Westfield was successful on 9 of their 12 attempts.
Oakton lost to Chantilly on Jan. 25, 44-43, and fell to (11-8) (1-5). Westfield defeated Centreville 37-32 on Jan. 25 and improve to (13-6)(5-1).