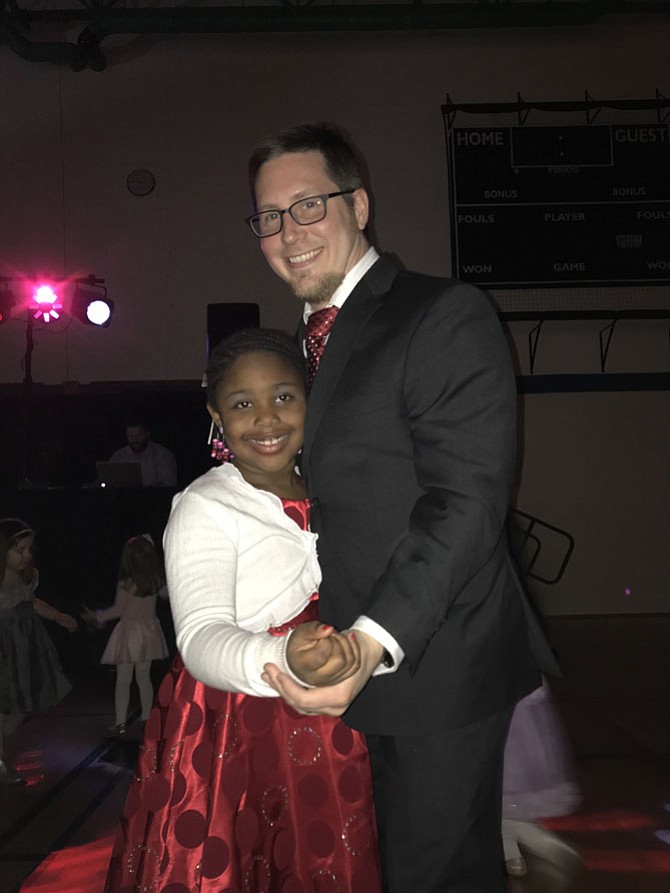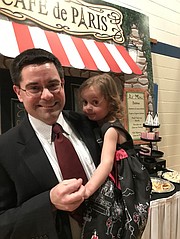 It was time for daughters of all ages to put on their pretty dresses and dancing shoes and head over to the Herndon Community Center escorted by their fathers or other special gentlemen in their lives for the time-honored Father Daughter Dance held Saturday evening, Feb. 3.
Herndon Parks and Recreation produced the semiformal event, themed this year, "Party in Paris." The evening presented a unique "date night" for dads, grandfathers, uncles, and male guardians to celebrate with their daughters.
With a sparkle in their eyes, attendees tripped the light fantastic from 6:30-9 p.m., with an estimated 160 people dancing to music by Disc Jockey, Aaron Hahn, president and founder of Basement Media Productions. Guests enjoyed heavy hors-d'oeuvres, fancy desserts, and pink punch and when they needed an extra blast of fun tried out the photo booth where silly stick props themed for Paris awaited them.