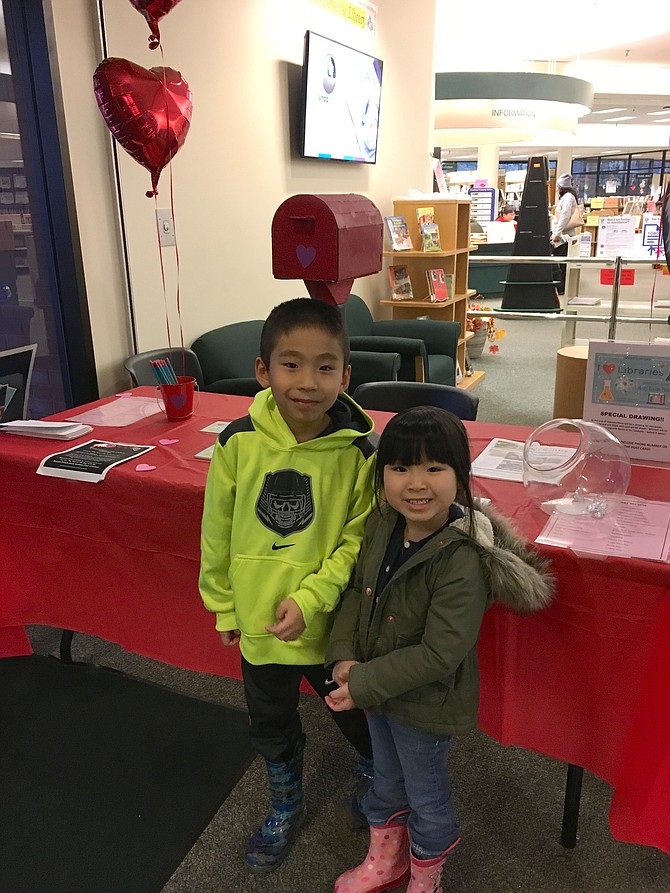 If you are not a Library Lover or even a library user, February is the time to change your ways.
Libraries around the county are celebrating Library Lovers Month throughout February with special programs and a chance for patrons to send postcards in support of libraries to members of the County Council.
The Potomac Library has several special events scheduled in addition to the library's regular programs, according to Edythe Wyngate, president of Friends of the Library Potomac.
They include: a puppet show, Three Little Pigs and Three Billy Goats Gruff by Kaydee Puppets on Saturday, Feb. 17 at 3 p.m.; jazz vocalist Christiana Drapkin and her quintet performing music by Johnny Mercer on Friday, Feb. 23 at 4 p.m.; a Chinese New Year Celebration on Saturday, Feb. 24 at 2 p.m.; and a chance to win a big bag of books from the Friends' monthly book sale.
"As you visit the library this month, … use a postcard to say why you love our library and the postcards will be forwarded to members of the County Council. However, before forwarding the cards, we will have a special drawing at the end of the month. We will draw two cards — one for children, and one for adults. Winners will take a bag into the book sale before it opens and fill it with as many books as they can," Wyngate wrote in an email.
Library Lovers Month highlights the importance of libraries. It opened with a celebration at the Aspen Hill Library in Rockville. The theme for this year is "Mad About Science," according to a Friends of the Library, Montgomery County press release.
It also celebrates love, David Payne, acting branch manager at Potomac Library, said.
"It is [planned] to coincide with Valentine's Day," he said. "[And] to convey the importance of the impact the public libraries have on people."
The postcards, filled in by library patrons, he said, tell the story of why people love their libraries.
At Potomac there is a table set up by the library entrance where people can find the postcards and a fancy mailbox to put them in.
There is also a bowl of candy, Hershey's Kisses, as an incentive to get people to stop at the table and see what is there, said Carol Leahy, a member of the library's Board and chair of the Library Advisory Committee.
The Potomac Library is located at 10101 Glenolden Drive, just off Falls Road. Call 240-777-0690 or visit montomgerycountymd.gov.