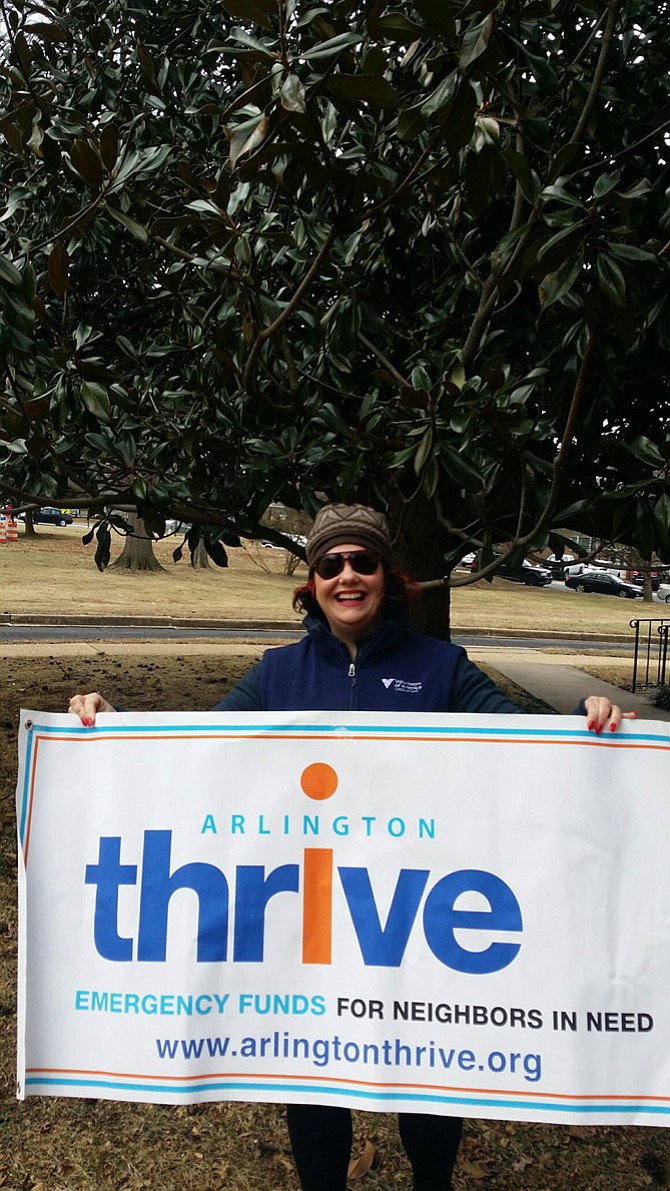 They say what goes around, comes around. In the case of local nonprofit safety-net members, running to raise funds is going around. Gwen McQueeney is participating in Arlington Thrive's Resolve to Run "Couch to 5K" Training program for the first time this year. She is the vice president of Virginia Services Volunteers of America Chesapeake which runs the the Residential Program Center (RPC) on Columbia Pike. RPC provides three crucial services – non-medical detoxification, substance abuse recovery, and housing services for single adults experiencing homelessness – all under one roof.
McQueeney learned about the Resolve to Run program from Shandra Niswander, Arlington Thrive's director of development. McQueeney and Niswander are both graduates of Leadership Arlington Class of 2017, a signature program of Leadership Center for Excellence. Niswander hinted that running had many benefits, and McQueeney signed up.
"I'm super excited about the program and looking forward to training for a 5K race and helping our partner Arlington Thrive at the same time," she said.
Carlin Anderson, development manager at Bridges to Independence, has decided to lace up her running shoes and tackle the 5K program this year. She did it two years ago with her son. Nancy White, Arlington Free Clinic executive director, is doing the 10 mile program. These are just three of Thrive's nonprofit safety-net partners and their staff who are doing the program.
For those who haven't thought about running a 5K in a long time, participants have said there are many good reasons to do so, and not just to raise money for Arlington Thrive. Mothers or fathers find it is great to spend a Saturday morning with their children, doing good, and some of those children have local service hours they need to chalk up. Those who find a 10-mile race too daunting can easily do a 5K, and the friends they make along the way last well beyond the finish line.
Arlington Thrive will hold a brief 5K orientation meeting at Pete's New Haven Pizza in Clarendon at 3017 Clarendon Blvd. on Friday, Feb. 23 at 6 p.m. The 5K program starts Saturday, Feb. 24 at 9 a.m. Coach Jeff Myers will give a short presentation on the 5K program and answer questions at Pete's. Arlington Thrive will provide pizza and talk about how to raise funds while running, and a 10 percent off coupon to be used at Pacers running shop will be provided. For more information, show up at Pete's or get in touch with Niswander at niswander@arlingtonthrive.org.