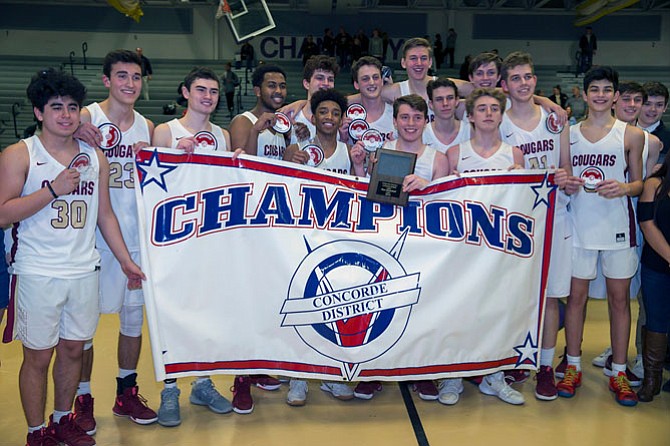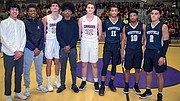 The Oakton Cougars and Westfield Bulldogs met for the Concorde District Championship on Feb. 16 at Chantilly High School. The two teams split the previous two regular season games, with Westfield winning the first 54-47, and Oakton winners of the second game 71-53.
On this night Oakton took home the Concorde District and a 1st round bye in the regional tournament.
Oakton opened the 1st quarter with a slight advantage after the first quarter leading 12-10.
In the 2nd quarter, Westfield would respond scoring 13 points while holding Oakton to just 8 points, and giving the Bulldogs a three point lead at the halfway point of the game, 23-20.
The 3rd quarter saw Oakton cut the Westfield lead to just one point, outscoring the Bulldogs 18-16.
While the Bulldogs would score 15 points in the 4th, the Cougars would score 21 points and give the Cougars a 59-54 victory.
Oakton was led by Micah Johnson-Parrotte with 20 points, Braeden Johnson's 16 and Jake Digby's 13. Westfield was led by Conference player of the Year Jordan Hairston who tallied 24 points. Aaron Opoku added 17.
Both teams will compete in the 6D Regional Tournament. Oakton will have a 1st round bye and host the winner of the Washington-Lee vs Battlefield game. Westfield will host Stonewall Jackson. The other 1st round games will match up Chantilly vs Marshall, McLean vs Osbourn and Herndon vs Madison.