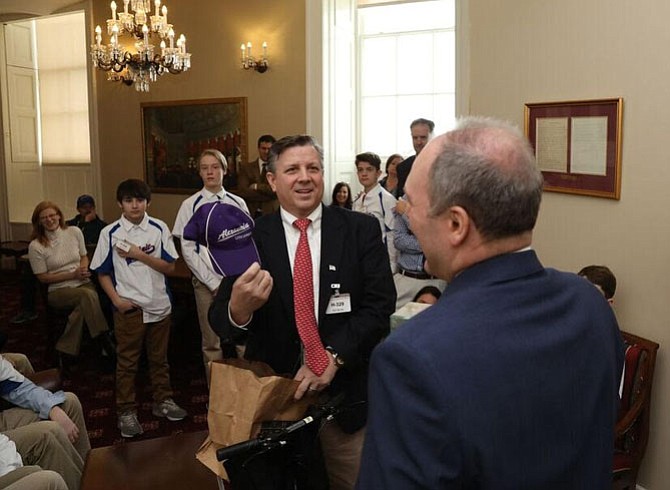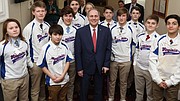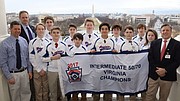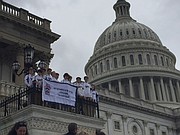 The Alexandria Little League 13 U All-Star Team was practicing on Little Simpson Field and the batting cages at Simpson Park the night before the shooting occurred there on June 14, 2017. The 13U team was practicing in expectation of the District 4 Little League's Tournament, scheduled for the following weekend. With an over-sized American Flag at the center field fence, Alexandria's All-Stars took first place in the district with a 3-0 record that weekend.
The Intermediate All-Star Team managed by Mike Engelberg, coached by Pete Mensinger and John Kelly, was comprised of some of the top performing 13-year-old players from different teams which played during the regular season. The team went on to participate two weeks later for the State Championship in South Boston, Va. They finished with a 4-0 record and brought back the first State Championship victory to Alexandria.
Following the season, the team and families met for a team banquet at Los Tios Restaurant in Del Ray. Planners for the event reached out to Donny Simpson with Simpson Development to sponsor the 22-inch State Championship trophies that were to be presented by House Majority Whip, U.S. Rep. Steve Scalise from Louisiana who had been wounded in the June 14, 2017 shooting at Simpson Park. Unfortunately. Scalise was unable to make the event due to a scheduling conflict and went on to convey his appreciation of how the team "persevered in the face of adversity" to claim the Virginia State Championship. Unable to award trophies to the boys that evening, Scalise extended his appreciation by inviting the whole team and their families to Capitol Hill on Feb. 16 for a visit and a private tour. Scalise received the team in the Lincoln Room where he explained the responsibilities of his position along with his passion for baseball and how he plans on regaining his coveted second baseman position on the Congressional Team in the coming year. He encouraged the boys to never give up in the face of adversity. He spoke about the importance of relationships and teamwork. Scalise encouraged the boys to get involved with politics at an early age through Student Council at school and to register to vote as soon as they were able, regardless of party interest.