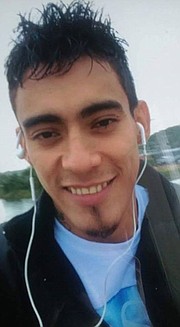 The trials for the murder of Jose Luis Perez-Ferman have come to a close. Two years ago, Perez-Ferman was lured into a park by a woman he'd been messaging online. Her boyfriend, Alvaro Saenz Castro, and another man, Reinaldo Membreno Portillo, hacked Perez-Ferman to death with machetes. Castro and Portillo were both members of the gang MS-13, though the crime was not related to gang activity. The body was discovered the next morning at the playground in Beverley Park. On Dec. 21, Castro was the last of the culprits sentenced. Castro, now 23 years old, will receive 60 years in the penitentiary with 15 years suspended.
Portillo pled guilty to first degree murder and was sentenced to 60 years in the penitentiary with 30 years suspended, on condition of probation. Leidi Granados Gutierrez, the 16-year old woman who lured Perez-Ferman into the park, was charged as an adult with compounding a felony. Gutierrez was sentenced to commitment with the Department of Juvenile Justice and a suspended adult sentence upon her release, with compliance to supervised probation.
Gutierrez had grown up in El Salvador as a victim of MS-13, but relationships with the gang had followed her to the United States where she fell in with Castro. When he discovered the explicit messages between Gutierrez and Perez-Ferman, Castro had pushed Gutierrez to arrange a meet up in a park, where Castro said he wanted to talk with Perez-Ferman. But when Perez-Ferman arrived, he was immediately confronted by Castro and Portillo, who chased him across the field as he tried to run away. Perez-Ferman was discovered with stab and slash wounds across his body and had been nearly decapitated during the attack.
During the trials, Perez-Ferman's family was regularly in attendance, wearing white shirts honoring their son. Family members described him as charming and a pillar of support.