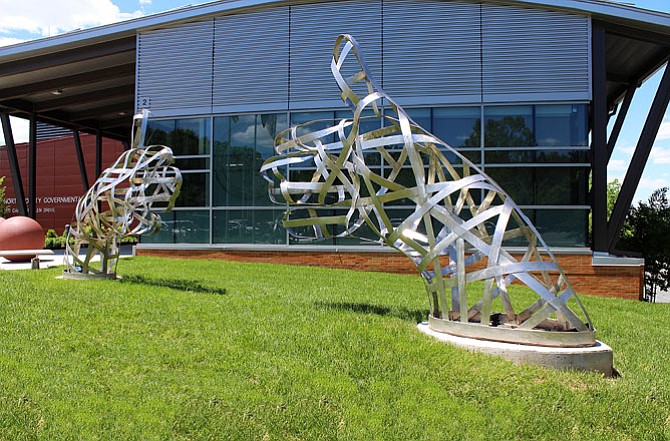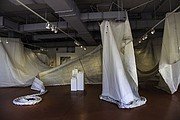 Last week, The Arts Council of Fairfax County (ACFC), a nonprofit organization funded in part by Fairfax County, corporations, foundations, individuals, the Virginia Commission for the Arts, and the National Endowment for the Arts, announced it had awarded grants to three Reston arts organizations for fiscal year 2018.
Greater Reston Arts Center, Public Art Reston, and Reston Community Players each received an Operating Support Grant. According to ACFC this grant funds arts organizations' basic operational needs. AFCA awards funds through competitive grant applications to Fairfax County nonprofit arts organization in recognition of the valuable programs and services they provide to county residents while also contributing to the stability of these institutions.
Greater Reston Arts Center and Public Art Reston also received a Project Support Grant, which ACFC explains on their website,"...is a non-recurring grant used to support arts organizations in providing activities that engage new audiences in the arts and contribute to the vibrancy as well as the quality of life in Fairfax County."
Lily Siegel, Executive Director and Curator Greater Reston Arts Center (GRACE), expressed how grateful GRACE was to receive the funding. "Not only do they help us keep our doors open to the public for free through their Operating Support grants, they encourage us to continue growing and pushing our limits through Project Support for such exhibitions as Radcliffe Bailey: The Great Dismal Swamp and Sue Wrbican: Well Past the Echo and the forthcoming outdoor sculpture by Wrbican in Reston Town Square Park. ACFC is an invaluable part of our community."
"Public Art Reston is extremely grateful to the Arts Council of Fairfax County for its support towards our operations and new public art projects that will take place in 2018. While 2017 marked the 10th anniversary of Public Art Reston's founding, 2018 marks the 10th anniversary of the adoption of the Public Art Master Plan for Reston. Thanks to grants from the Arts Council of Fairfax County, Public Art Reston can carry on its mission to inspire an ongoing commitment to public art and create a new generation of artworks in Reston and as a result has a greater impact in the community and Fairfax County," said Public Art Reston Executive Director Anne Delaney.
When Jolene Vettese President of the Board for the Reston Community Players, was asked about the award, Vettese responded by writing how the organization will use the award and the impact grant funding has on theatre in Reston. "With the grant award we received from the Arts Council, Reston Community Players is able to provide more funds for scholarships and enables us to continue to provide quality theater in Reston residents' own backyard."
For more information about the arts in Reston including Greater Reston Arts Center's upcoming installation which offers county high school students the opportunity to work with curatorial staff to create competent artworks to be exhibited in the gallery, Public Art Reston's online map or tours of public art, artist talks and documentary films, or Reston Community Players current season beginning with their next show "Peter and the Starcatcher," a grownup prequel to Peter Pan, visit restonarts.org, publicartreston.org, and restonplayers.org respectively.