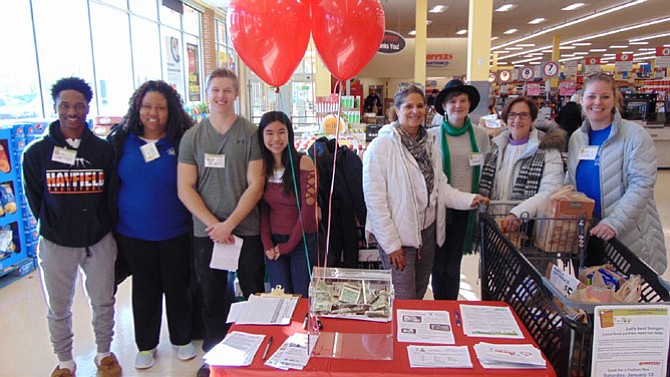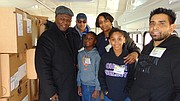 Future Stuff the Bus Events
Join Fairfax County Government, Giant Food, Shoppers Food and Pharmacy, and MV Transportation as they collect food donations to assist the most vulnerable in the community. Each week a Fastran bus staffed by MV Transportation personnel will park at a different location and collect food donations. The hours are 9:30 a.m. to 4:30 p.m.
Saturday, Jan. 20 - McLean Giant, Chain Bridge Corner, McLean, Benefitting Share Inc.;

Saturday, Jan. 20 - Fox Mill Giant, Herndon, Benefitting Helping Hungry Kids;

Saturday, Jan. 27 - Village Center at Dulles Shoppers, Herndon, Benefitting Cornerstones;

Saturday, Jan. 27 - Clifton Giant, Colonnade, Clifton, Benefitting WFCM;

Saturday, Feb. 3 - Herndon Giant, Elden Street Marketplace, Herndon, Benefitting LINK;

Saturday, Feb. 3 - Lorton Giant, Shoppes at Lorton Valley, Lorton, Benefitting Lorton Community Action Center;

Saturday, Feb. 10 - Fair City Mall Shoppers, Fairfax, Benefitting Britepaths;

Saturday, Feb. 10 - Annandale Giant, Columbia Pike, Annandale, Benefitting Annandale Christian Community for Action;

Saturday, Feb. 17 - Falls Church Giant, Falls Church, Benefitting Falls Church Community Service Council;

Saturday, Feb. 17 - Kingstowne Giant, Alexandria, Benefitting Koinonia Foundation;

Monday, Feb. 19 - Fair City Mall Shoppers, Fairfax, Benefitting Food for Others;

Monday, Feb. 19 - Cardinal Forest Giant, Springfield, Benefitting Ecumenical Community Helping Others;

Saturday, Feb. 24 - Vienna Giant, Vienna, Benefitting Committee for Helping Others.
Some 31 boxes of food and $200 was collected during a Stuff the Bus event held Saturday, Jan. 13, at the Shoppers Food Warehouse in Mount Vernon Plaza Shopping Center along Route 1. The Stuff the Bus initiative will be held for six successive Saturdays and a Monday through Feb. 24 at shopping centers throughout Fairfax County.
Danica Hawkins, United Community Ministries volunteer and community relations coordinator, said the pantries need to restock their food after the holidays. "Around Christmas, we have a lot of donations coming in; people donating their food — their material goods, money and their time — which is fantastic, but come February, we really see that tapering off and we really see a big drop in donations," she said. "So our goal right now is to make sure that we always have those stocks for the cold winter months."
Al Koroma, transportation planner with Neighborhood and Community Services (NCS), said the goal is to collect 3,000 pounds of food, which will go to the UCM food pantry here in Mount Vernon. They've been doing this since 2011.
"We're trying to get donations to meet the needs of needy families over here in Alexandria. Shoppers Food Warehouse has been very generous in letting us conduct a food drive over here. We have various volunteers from UCM as well as NCS (Neighborhood and Community Services) and community members who are here to help us conduct this food drive," said Koroma.
Suzy Coffey, UCM board member, said in addition to restocking the food pantry at UCM, they're advocating for all it does for the community — for all the various programs and how it relies on the community to be successful and to provide programs to those in need.

"What we're trying to do is spread the word of all the great things that UCM does," she said.
Those other programs include UCM's Stepping Stones, the UCM Early Learning Center, Forward Steps, the Progreso Center, and Healthy Families Fairfax.