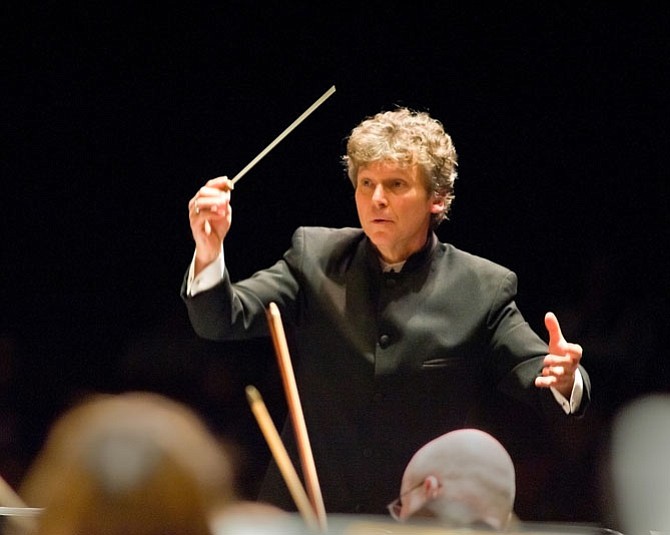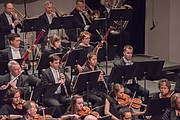 Where and When
Fairfax Symphony Orchestra in performance with special guest In Mo Yang and the Fairfax County All-Stars Youth Orchestra at George Mason University, Center for Arts, 4400 University Drive, Fairfax. Performance: Feb. 3, 2018 at 8 p.m. Tickets: $39, $53 and $65. Call 703-993-8888 or visit https://cfa.gmu.edu/">www.cfa.gmu.edu
The Fairfax Symphony Orchestra (FSO) will be saluting the next generation of classical musicians with a special performance by the 22-year-old Korean string virtuoso, In Mo Yang, and the premiere of the 2018 Fairfax County All-Stars Youth Orchestra. The Youth Orchestra features outstanding high school student musicians from across Fairfax County selected through a competitive audition process.

"We are thrilled to build on the success of last year's pilot program and showcase the 2018 All-Stars," said Jonathan Kerr, Executive Director, Fairfax Symphony. "The FSO is unique in the orchestra field by programming such a significant education initiative on our main series. Inspiring the next generation of classical musicians is vital to the FSO's mission, and this program is invaluable to maintain the artistic excellence of the next generation of orchestral musicians."
The Fairfax County All-Stars Youth Orchestra is composed of nearly 20 musicians. Under the musical direction of FSO's Christopher Zimmerman, the young musicians will perform excerpts from Prokofiev's "Romeo and Juliet" side-by-side with the professional musicians of the FSO. "The All Stars reflect Fairfax County's diverse, artistic achievements and cultural leadership and is an indication of its vibrant future," said Zimmerman.
FSO mentor Patti Reid said, "I love the idea of sharing with the young musicians so that they can experience what it's like to be in the symphony. Knowing that the students are being affected by this is fabulous."
For Dean Woods, another FSO mentor, "Working with the students is such an important part of development as a musician and as a person."
In Mo Yang will perform Tchaikovsky's Violin Concerto, playing the unique "Joachim-Ma" Stradivari of 1714, the violin used by Joseph Joachim for the premiere performance of the Brahms Concerto through the generosity of the New England Conservatory.
Students in the 2018 Fairfax County All-Stars Youth Orchestra include: Benjamin Ascoli, Soni Bae, Vincent Carter, Din Angel Estrada, Andrew Gantzer, Colin Hill, Liam Johansson, Michael Lee, Stephanie Manning, Anna Paek, Irene Paek, George Pekarsky, Daniel Shen, Katherine Yang, Alan Zhen and Yilun Zhou.
Impacts of the musical mentoring program can be found in this comment from 2017 All Star, Courtny Tern, "playing music with so many accomplished adults…I want to play as well as they do."
"I can't wait to hear these talented, student musicians from across Fairfax County in this rare opportunity to perform with the Fairfax Symphony," said Sharon Bulova, Chairman, Fairfax County Board of Supervisors.