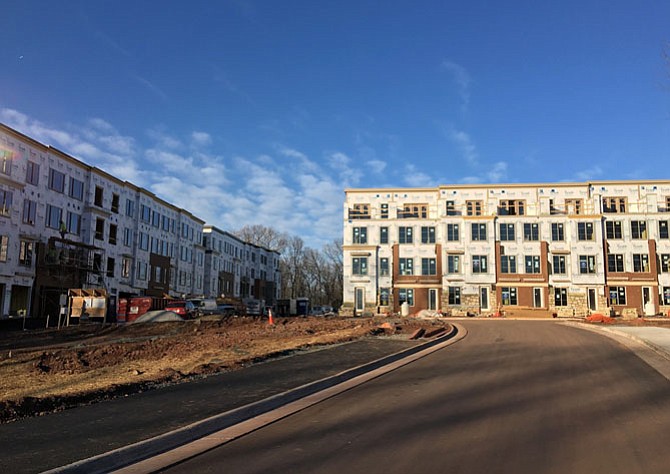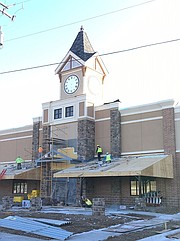 Transportation, land use, drugs and budgets were among the topics discussed last Monday, Jan. 15, when Supervisor Kathy Smith (D-Sully) addressed the quarterly meeting of the West Fairfax County Citizens Association (WFCCA).
She began with the I-66/Route 28 Interchange improvements which will be constructed as part of the overall I-66 Outside the Beltway project being done by VDOT. For better traffic flow, she said, four traffic lights on Route 28 — including the ones leading to I-66 east and west — will be removed by mid-2020. The entire project is expected to be completed by 2022.
Smith also noted that Fairfax County staff is working on the design to widen Route 28 from Route 29 to the Prince William County line. Public meetings on the project will be held this spring.
She said Loudoun County supervisors recently had a study done of Route 50, in an effort to make traffic on it move faster. But if they got their way, she said, Fairfax County drivers "couldn't make left turns at Stonecroft [Boulevard], and Avion Parkway would be a right in, right out [only]." Smith told the WFCCA that Loudoun currently doesn't have the funding to make these changes happen, but "In December, they asked their staff to check and see what's feasible."
The WFCCA members were not pleased with these proposals and pushed back against them. "Some mornings, the backup on Pleasant Valley Road to get onto Route 50 goes all the way back to Lafayette [Center Drive]," said At-Large Planning Commissioner Jim Hart, who lives in Virginia Run, off Pleasant Valley Road. "I think [the Loudoun supervisors] should stay with what's on the Loudoun side of the line and let us worry about what's over here."
On another subject, Smith said that new County Executive Bryan Hill — previously the county administrator of James City County — officially began his job here, Jan. 2. He's slated to present his first budget for this county on Feb. 20. Smith said the FCPS proposed budget was released Jan. 11 and focuses on compensation for school-system employees.
Regarding the opioid epidemic that affects people here, as it does nationwide, she said the county Board of Supervisors put some money into treatment for county residents. "We want to reduce opioid deaths by prevention and treatment and also gather information and data [about this problem]," said Smith.
"Right now, we have drug take-backs twice a year, and people bring in bags and bags of drugs to their local police departments," she said. "So we're trying to come forward with a plan to get these drugs out of people's houses."
Noting that about 91 Americans die each day from opioid overdoses, Smith said, "Overdose deaths in Fairfax County are less than the rest of the U.S. But they've increased significantly in the past few years. It hits every family, every year, in every walk of life. And it really is a disease, so we're trying to see what we can do and what makes a difference."
She said the board also gave more resources toward fighting the gang problem, adding that "The police are doing a good job."
As for land-use, Smith was pleased that the new, Wegmans grocery store is scheduled to open June 3 in Chantilly. It's being built inside the Newbrook Drive loop road off Westfields Boulevard and will be part of the Field at Commonwealth retail complex which will include shops and a restaurant.
Still under construction, the 120,000-square-foot Wegmans will be similar to the one in Fair Oaks and contain the same amenities, but will have surface- parking, instead of a parking garage. It will also be the first Wegmans in Virginia to feature The Burger Bar, a family-friendly, casual restaurant serving hamburgers, salads, sandwiches, soup, side dishes and specialty milkshakes,
Besides Wegmans, Smith said the shopping center's 32,500 square feet of retail shops, plus 10,500-square-foot sit-down, full-service restaurant will include Chipotle, Cava Pizza, Mellow Mushroom, Habit Burger Grill, My Eye Doctor and Pacific Dental Services.
Furthermore, being built nearby on some 50 acres of formerly-vacant land along Route 28 and Stonecroft and Westfields boulevards in Chantilly is The Preserve at Westfields. This site will eventually contain 155 townhouses, 650 apartments, plus retail and other amenities.
Akridge owns the land and is building the apartment and retail components; Elm Street Development is constructing the townhouses. Included will be an amenity area with walking paths, a pavilion/performing and gathering area, plus a lake that's currently not accessible.
"Elm Street says the first homes will be delivered in March," said Smith. "They expect townhome construction to be completed by mid-2019, plus the other residential and retail [components] by then, too. But the I-66/Route 28 project should help with the people that will come there."
She also said a Sully District Community Center will be built off Centreville and Wall roads. And the Sully Senior Centre currently on Albemarle Point Place in Chantilly will become part of it, as well.
"It will be modeled after the Providence Community Center," said Smith. "And we hope to get two gym courts in there, instead of one. It'll be part of the county CIP [Capital Improvement Program], and we want to get community feedback about what people want to see in there because it'll be for all ages."