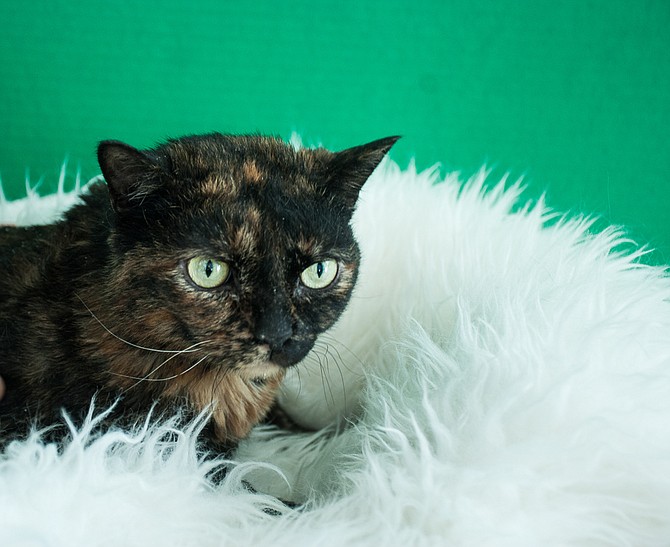 "...find a friend at the shelter." —Kalman Stein, Chairman, MCPAW
In March of 2014, a non-profit called MCPAW helped countless members of our community move into a brand-new home — the rebuilt Montgomery County Animal Services and Adoption Center. Ever since, the Montgomery County Partners for Animal Well-Being, or MCPAW, has been the fundraising partner for the shelter.
The funds raised support a multitude of programs that help keep the animals healthy and happy. Five such programs are highlighted by Executive Director Chris Shaughness: "One of the biggest programs that has an impact for the animal shelter" is the Veterinary Medical Fund. This program is crucial to the well-being of the animals, as "the shelter only has a limited budget that they can treat the animals with, so anything over and above that budget — we fund." In the recent past, this has included funding the amputation of a stray cat's leg and fixing a stray dog's torn ligament in her knee.
Other programs include the enrichment program that provides cat scratch boxes and toys for dogs, the pet food pantry, and the Spay It Forward program that funds spay and neuters of community cats. MCPAW also provides grants to doctors of special needs animals to incentivize their sometimes-costly adoption.
Kalman Stein, chairman of MCPAW, hopes to bring awareness to animal-related issues in the county. He sees MCPAW in "a more expanded role in terms of helping [to] educate people in general" and "getting out more into the community to talk about animal issues." He is talking about issues such as the trap-neuter-release program that protects feral cats from being euthanized.
Board member Donald Hoffman adds that MCPAW "need[s] the community to be involved in one: looking out for the animals to see where there's action that needs to be taken" and two: "in the perspective of the animals that they [own and] love." He hopes that people realize "how fortunate" their pets are and speaks to how "all [animals] deserve it [such care], but they rarely get it."
There are many other ways to follow in MCPAW's footsteps and help the animal community. Being a responsible pet parent is one of them. The goal is to "keep your pets forever because a pet is a commitment for life," said Shaughness. To prevent animal homelessness, Shaughness encourages pet owners to spay and neuter their pets to limit breeding. Additionally, she says that all pets should wear identification or be microchipped so that they can always find their way back home.
To ensure that stray animals continue to get the care they need, Shaughness encourages residents to attend the second annual MCPAW Party on Oct. 13. It will be held at the Bolger Center and the theme is the Great Gatsby.
Hoffman is also enthusiastic and busy working on the party. He says that "the reason we're organizing the MCPAW party is several-fold." The party allows the organization to "raise funding," "to get our name out there," "to bring together the community of Montgomery County that really believes in supporting animals," and to "ensure that there are methods by which [MCPAW can continue to] look out for animal welfare." The event will include special guests, silent auctions, and even available animals ready to be adopted.
Through volunteering, members of the community who are animal lovers, but perhaps not pet owners, can be involved. Additionally, if considering a new pet, Stein "encourage[s] adoption, [as] at any given day, there [are] too many animals in the shelter" that are looking for a loving home. MCPAW is working to encourage adoption and to "make sure that there's not a reason [that] people don't come find a friend at the shelter."