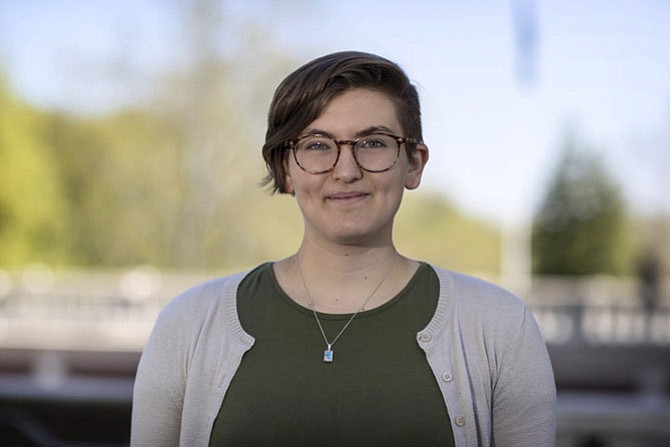 Sixteen University of Virginia alumni and graduate students will pursue their work on foreign shores with the help of the Fulbright U.S. Student Program this year – a record number for UVA, which recently was cited among the top producers of Fulbright Scholars in the nation.
The U.S. Department of State and the J. William Fulbright Foreign Scholarship Board offered the grants to the UVA alumni and students, who will be among the more than 1,900 U.S. citizens who will travel abroad for the 2018-19 academic year.
UVA's Fulbright Scholars will teach English in foreign countries such as Argentina, Georgia and Sri Lanka, or pursue research and graduate studies in Cambodia and the United Kingdom.
The Fulbright program is the flagship international educational exchange program sponsored by the U.S. government and is designed to increase mutual understanding between the people of the United States and the people of other countries. Its primary source of funding is an annual appropriation made by Congress to the State Department's Bureau of Educational and Cultural Affairs; participating governments and host institutions, corporations and foundations in foreign countries and in the U.S. also provide direct and indirect support.
Since its inception in 1946 under legislation introduced by the late U.S. Sen. J. William Fulbright of Arkansas, the Fulbright program has given approximately 380,000 scholars the opportunity to contribute to finding solutions to shared international concerns.
Mary Grace Sheers of McLean, who graduated in May as a linguistics student and a political and social thought major with a focus on disability theory and education policy, will be an English teaching assistant in Thailand.
An Echols Scholar and a Jefferson Scholar, Sheers was a chair and moderator for Sustained Dialogue; co-founder of Converge, a student-run group that facilitates dialogues between opposing political viewpoints; senior resident and resident assistant for Housing and Residence Life; and an English tutor for Volunteers with International Students, Staff and Scholars. She was an intern at the District of Columbia Public Schools.
A graduate of Holton-Arms School, Sheers plans to work as a teacher, administrator and curriculum coordinator for students who speak languages other than English in the U.S.
Elizabeth Wittner, academic director and International Teaching Assistant program coordinator at the Center for American English Language and Culture, worked with Sheers during her Teaching English to Speakers of Other Languages certification process.
"She is driven by genuine curiosity about learning, languages, literacy and culture, and she seeks out new and challenging perspectives," Wittner said. "She always positions herself as a learner first, and for that she listens actively and completely."
Sheers assisted one of her students with her citizenship process and co-wrote a Swahili-based citizenship study packet that VISAS continues to use.
"The real key to her success as both a student and a teacher, and just as an all-around great person, is the sheer joy she finds in learning and interacting with people seemingly different from herself," Wittner said. "As a Fulbright, she is going to thrive."