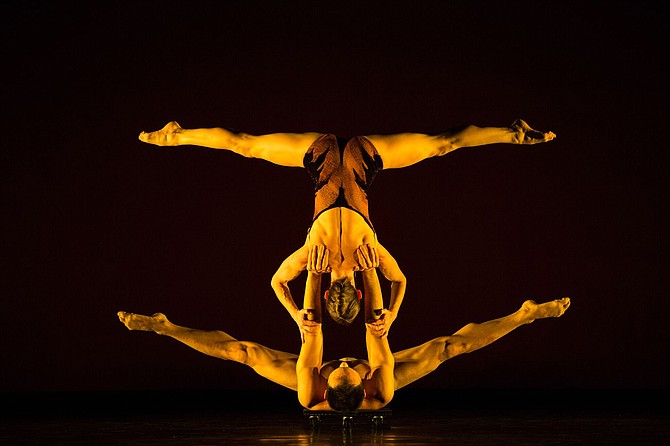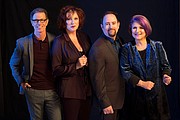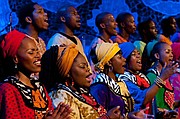 Since opening in 1990, the Center for the Arts (CFA) has provided the highest-quality, diverse entertainment "for about 5.4 million people," Rick Davis, Dean, College of Visual and Performing Arts, George Mason University, recently said.
Over the past twenty-seven seasons, the CFA has brought world-class performers to the George Mason University campus so the arts can become an integral part of student life and to advance the Center for the Arts as one of the premier performing arts venues in the Northern Virginia community.
"We are thrilled to be able to continue offering the best of the performing arts in Northern Virginia," said Thomas Reynolds, Director of Artistic Programming at George Mason University's College of Visual and Performing Arts In announcing the 2018-2019 "Great Performances at Mason" season.
The upcoming season of "Great Performances" will include 41 performances in a season that runs from September 2018 to May 2019. Performances will feature leading national and international artists performing classical music, opera, jazz, ballet and modern dance, theater, and world music and arts. Reynolds noted that the new CFA season has a first-ever "Family Series" with entertainment for children and families.
Selected highlights of the upcoming "Great Performances" season include: an evening of swinging jazz-pop music with multi-Grammy Award®-winning The Manhattan Transfer, as part the annual ARTS by George! benefit; the internationally renowned Czech National Symphony Orchestra in a program celebrating Leonard Bernstein; MOMIX, a troupe that fuses dance with illusion, and a Northern Virginia favorite, the Mark Morris Dance Group.
There will be music and dance by the Havana Cuba All-Stars; gospel music performances by Soweto Gospel Choir from South Africa, as well as touring adaptations of "Steel Magnolias" by L.A. Theatre Works and "A Midsummer Night's Dream" by Aquila Theatre.

Jeffrey Siegel returns with "Keyboard Conversation," and the Virginia Opera with four operas including "Don Giovanni" and "Madama Butterfly." Returning for the Holiday season will be the vocal ensemble Chanticleer, the Vienna Boys Choir and the Canadian Brass quintet.
Something new will be the Henry Mancini Institute Orchestra with "The Pink Panther in Concert," performing the full movie score live and acrobats and aerialists from Cirque Mechanics.

"The Center for the Arts has long strived to enhance the lives of Northern Virginia residents by presenting performances that engage, enliven, and entertain," added Reynolds. "Our mission is to make the arts an inescapable presence in the life of our community."