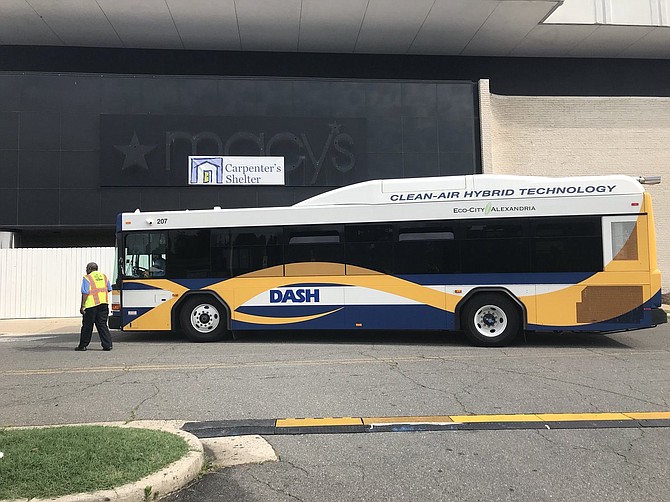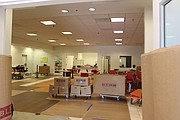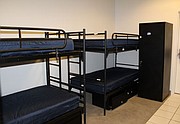 Alexandria's Carpenter's Shelter moved to a temporary facility on Saturday, June 9, relocating from Old Town to the former Macy's department store at the shuttered Landmark Mall. The store at 5701-D Duke St. has been retrofitted to house approximately 60 homeless residents and 20 staff people, who will use the location for an estimated 18 months.
"It went as smoothly as we could have hoped for," said Kristen Parker, a Carpenter's Shelter communication officer. "I think whenever we do anything that large, we expect some last minute switches and changes, and everything came together and we were completely on time. Our contractor L.S. Jennings did a wonderful job in coming up with a plan that would really reimagine and repurpose a very unconventional space into some very great temporary homes."
The building at 930 N. Henry St. that housed the Carpenter's Shelter for decades is scheduled to be demolished and rebuilt into a seven-story building by 2020, which includes an underground parking garage, 97 affordable apartments and 10 apartments for chronically homeless people.
Carpenter's Shelter is open and all of its services are available during the 18-month relocation.