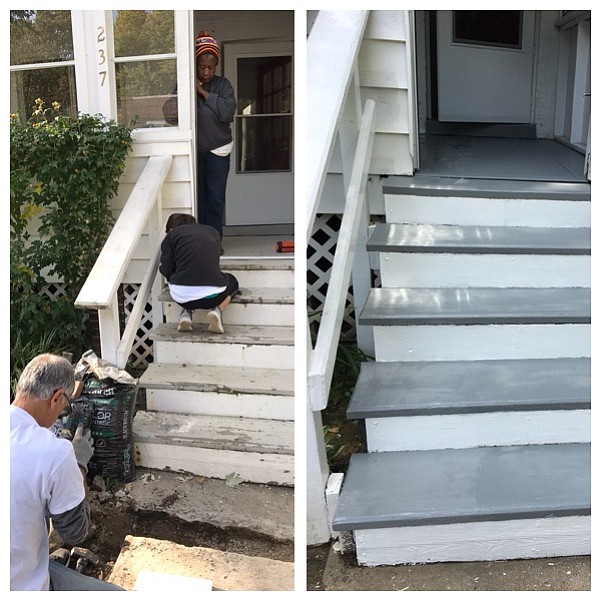 Home hazards disproportionately affect low-income persons living in older and/or substandard housing, so Rebuilding Together Alexandria's Safe and Healthy Home program focuses on stabilizing 25 items that the National Center for Healthy Housing found to drastically improve living conditions for residents, such as operable smoke/CO2 detectors, proper ventilation, a working fire extinguisher, elimination of plumbing leaks, and remediation of electrical safety concerns, among other indicators.
Last year, our clients met only 68 percent of the recommended items, but after Rebuilding Together's volunteers made repairs and upgrades, 86 percent of the items that contribute to a safe and healthy home were completed.
The application for our Safe & Healthy Program cycle begins July 1, and it is super easy to apply. If you are a limited income homeowner, simply fill out a short application for our program found on our website or at a City of Alexandria library or recreation center. Once you apply, a staff member will set up a home visit to review all possible safe and healthy concerns. Based on our staff's assessment, your home will receive repairs from our dedicated core of volunteers and/or contractors throughout our fiscal year. Over this past year, our contractors and volunteers have served 103 homes and still counting!
One of our partner volunteer teams is Wells Fargo. For 10 consecutive Wednesdays, June through August, Rebuilding Together Alexandria has the privilege to manage mini volunteer projects with Wells Fargo employees making home repairs for our in-need neighbors in Alexandria. This allows us to expand our year-round volunteer work and continue creating impactful repairs to keep our neighbors safe and healthy in their homes and continue contributing to our communities.
Wells Fargo volunteers will assist homeowners like Karen, who has been taking care of her husband after he suffered a stroke. Volunteers will work on repairs that she is not able to complete herself, including adjusting exterior gates, re-attaching downspouts for proper drainage, extending a stable pathway to the rear gate for fall prevention, and other repairs. In Karen's own words the work we do, "… is a blessing from above."
Since 1986, Rebuilding Together Alexandria has coordinated more than 27,000 volunteers who have worked on 2,137 projects, leveraging $8 million worth of in-kind value to Alexandria. Rebuilding Together's work contributes to helping the city remain economically, socially and culturally diverse.