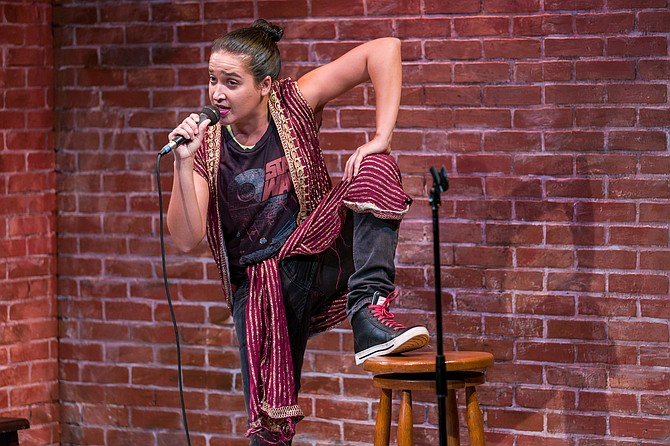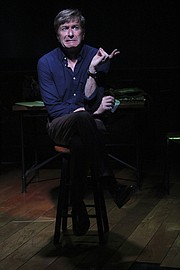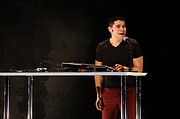 Where and When
1st Stage presents the 2nd Annual Logan Festival of Solo Performance at 1524 Spring Hill Rd, McLean. Performances from July 12 to 22, 2018. Tickets: $20 per show, $10 per show for students with valid ID. Festival Pass (valid for all three festival shows) can be purchased for $50. Individual tickets and Festival Passes can be purchased online at http://www.1stSta...">www.1stStage.org or call 703-854-1856.
Performances of each show of The Logan Festival of Solo Performances as follows:
"The Absolute Brightness of Leonard Pelkey": July 12 at 7:30 p.m., July 15 at 5 p.m., July 19 at 7:30 p.m., July 20 at 8 p.m., July 21 and 22 at 2 p.m.

"Where Did We Sit on the Bus": July 13 at 8 p.m., July 15 at 7:30 p.m., July 17 at 7:30 p.m., July 21 at 8 p.m., and July 22 at 7:30 p.m.

"Brahman": July 18 at 7:30 p.m., July 14 at 8 p.m., July 15 at 2 p.m., and July 18 at 7:30 p.m., July 21 and July 22 at 5 p.m.
With the success of the initial Logan Festival of Solo Performances in 2017, 1st Stage will be once again showcasing some of the nation's notable solo performing artists. This summer's edition of the Logan Festival will introduce entirely new performers and performances to Northern Virginia audiences.
"Forget any preconceived notion you have of solo work. The festival will change everything you might think about the art form," said Alex Levy, artistic director, 1st Stage. "The solo work is intimate and epic…It is an incredible experience."
"There's really very little opportunity for these kind of shows to be experienced," said Levy. "These highly skilled storytellers on the national scene who are not household names have largely remained un-produced in this area. I wanted to help fill that gap and allow these amazing artists an opportunity to share their work."
The solo plays curated by Levy provide Northern Virginia audiences a "diversity of voice, style and approach that are very different. As a collective they represent the full spectrum of what solo work might look like."

The three solo performances in the 2018 Annual Logan Festival include:
"The Absolute Brightness of Leonard Pelkey" by James Lecesne. A brash New Jersey detective visits a vibrant seaside town to investigate the disappearance of teenager Leonard Pelkey. Through interviews with at least half a dozen distinct characters, the truth of Leonard's disappearances unfolds to a luminous conclusion.
"Brahman," written by Aditi Brennan Kapil, is an unusual, comic stand-up routine exploring everything from Indian heritage to history, mythology, gender roles, and horrifying middle school experiences.
"Where Did We Sit on The Bus" by Brian Quijada: During a third grade lesson on Rosa Parks a young boy asks, if white people sat at the front of the bus and black people sat at the back of the bus, where did Latinos sit?
With continuing support from the Riva & David Logan Foundation, this year's Festival also received grant support from the National Endowment for the Arts.
Inviting audiences to the Festival, Levy also spoke of some of the differences of a solo performance compared to a multi-actor theater production. "The difference is the intimacy. The relationship of a single person speaking directly to an audience is an incredibly powerful experience. I think 1st Stage audiences have come to love intimate and highly skilled theater. The Logan Festival is an extension of that relationship."