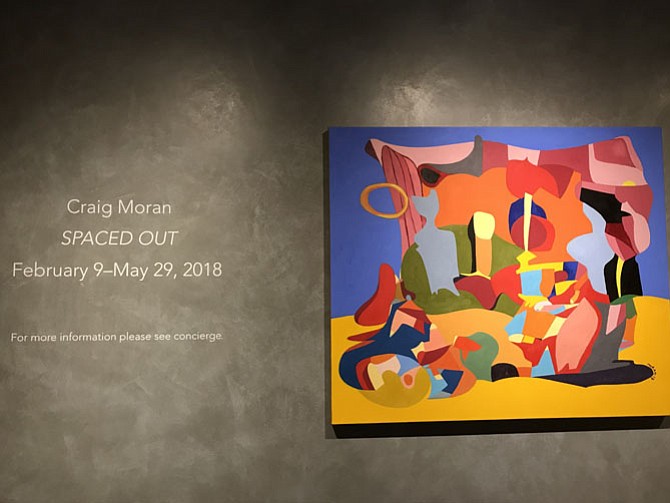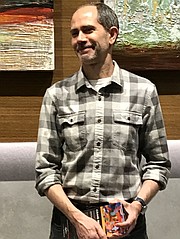 Greater Reston Arts Center (GRACE) partnered with Signature, Reston Town Center's newest luxury apartment building located at 11850 Freedom Drive, to present their inaugural installation of year-round art shows. The artwork is installed in an innovative space off the grand lobby of the Signature. Balducci's Food Lover's Market which will open soon on the ground floor of the building sponsored the event held Friday, March 1, from 6 p.m- 8 p.m.
According to Signature, the partnership between Boston Properties, Bozzuto Management, and GRACE merges the vision of the Signature building, which is focused on creating distinctive and communal spaces for residents, and GRACE's mission in engaging the community through excellence in contemporary art.
GRACE chose local artist Craig Moran, a member of Washington Project for the Arts, to be the first artist to have his work featured in their satellite gallery space. All exhibitions and opening receptions are free and open to the public.
In his Artist Statement, Moran wrote, "Piles of discarded paintings, decorative paper, and photographs from nature books sit on a table in my studio. I cut out shapes from these materials, rearrange them at random to create new images, and photograph the results. I repeat this process several times, occasionally cutting up the photographed assemblages to rearrange them further. These spontaneous collages are the inspirations for the oneiric, colorful figures in my paintings."
Moran's artwork is on display Feb. 9-May 29, and is for sale.
Greater Reston Arts Center at Signature is open to the public and located at 11850 Freedom Drive, Reston, VA 20190. Gallery Hours are Tuesday–Saturday, 11 a.m.–5 p.m. The closest parking garage is the Silver garage.