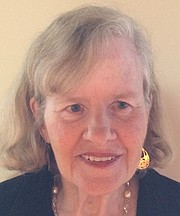 Come be a part of Alexandria's future! Senior Services of Alexandria is sponsoring a listening session for seniors residing in the City of Alexandria. Representatives of Alexandria's Commission on Aging will report their progress on their plans for making Alexandria a livable community for all seniors, and all ages. You will hear about the important characteristics of a community that enables its residents to stay active and independent while aging. You will have a chance to add your concerns and views to the commission's consideration as they work to complete their plan. Please note: The City Council has to approve the plan, and can recommend changes, etc.
Alexandria has joined the AARP Network of Age-Friendly Communities as part of the World Health Organization's Global Network. The network's goal is to help communities become great places for seniors by providing features that will enhance their lives to include walkable streets, affordable, accessible housing and transportation options and access to community services and opportunities to become an active member of their community.
Progress has been made in creating Alexandria's plan for a livable community and includes increased emphasis on senior employment opportunities and support of senior-friendly businesses through the creation of the Silver Service Discount Card for seniors. Members of the Commission on Aging will update attendees on the progress made to date around the various components of the Livable Communities plan. It is important to hear from Alexandria seniors about their concerns so that they can be incorporated as part of the plan.
The event is taking place on Wednesday, March 21 at Beth El Hebrew Congregation, 3830 Seminary Road, from 10 a.m. to noon, with registration starting at 9:30 a.m. The community forum is free, open to the public with a light breakfast provided. RSVP at seniorservicesalex.org or call 703-836-4414, ext. 110.
It is important that older adults take an active role in their communities and ensure that their voices are heard. We hope you can join us at this important forum. To learn more about the Livable Communities initiative, visit AARP.org/agefriendly.