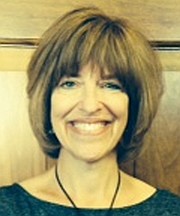 It is almost springtime, and is a great time to get involved. The Senior Academy is a good way to do just that. Senior Services of Alexandria (SSA) is offering a spring session of the Senior Academy starting on Wednesday, April 11. This four-week course is offered to city residents 60 and over who want to learn more about how the city operates, services available to seniors and how to become engaged in the community. SSA partners with the City of Alexandria's Office of Public Information that oversees the Citizen Academy, which is a 10-week course for those new to the city. The spring session runs each Wednesday beginning April 11 – May 2 from 10 a.m. – noon with a graduation and reception on May 8 during the City Council monthly meeting.
Over the course of the program, participants will visit a new venue every week including City Hall, the Police Headquarters, Charles Houston Recreation Center and Beatley Central Library. Each session includes a different focus with speakers from the various city departments and local nonprofits. Attendees are welcomed by the mayor and city manager at City Hall during the first session. Each session is very interactive and participants can ask questions and get a real sense of how the city's government operates.
The Senior Academy is a great program for residents who are recently retired or just want to get involved with local government to make a difference.
The Senior Academy is free with light refreshments. Enrollment is limited to 25 city residents ages 60 and older. Applications will be accepted through March 23. Applications can be downloaded from SSA's website at seniorservicesalex.org or call SSA's office at 703-836-4414, ext. 110.