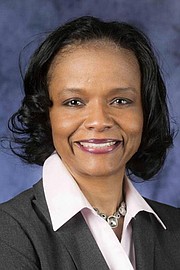 Dr. Tammy Mann, president and CEO of the Campagna Center, testified before the Subcommittee on Early Childhood, Elementary, and Secondary Education on March 6 to provide her perspective on The Child Care for Working Families Act and its goal to improve access to high-quality preschool for low- and middle-income children. The Child Care for Working Families Act was introduced by U.S. Representatives Bobby Scott (VA-03), ranking member of the House Committee on Education and the Workforce, and Jared Polis (CO-02), and Senators Patty Murray (D-WA), ranking member of the Senate Health, Education, Labor, and Pensions (HELP) and Bob Casey (D-PA) as a comprehensive early learning and child care bill to ensure affordable, high-quality child care for working families across the country. The Act expands access and makes it possible for more working parents to benefit from subsidy assistance. It aims to increase workforce training and compensation supports such that wages align with credentials and experiences, leading to an increase in the number of early educators earning a living wage. Mann's testimony focused on the importance of affordable, quality child care and its positive impact on working families and their contributions to the economy. Referencing her 25 years of experience in early childhood education — most recently as president of the National Association for the Education of Young Children and as CEO of The Campagna Center which supports children and families in Alexandria through early learning programs such as Head Start and after school programs — she spoke of the individual, family, and societal benefits derived from access to early learning opportunities and child care.
"Throughout my time in this field, I have been witness to children who blossomed with the support of knowledgeable, skilled early childhood educators, and to families who have been able to build their lives as a result of access to child care which allowed them to work towards a sustainable financial future.
"Working families make sacrifices and hard choices every day in order to put the needs of their children first. But when it comes to child care, parents shouldn't have to choose between affordability and quality.
"Decades of research has shown the critical nature of the early years, and the benefits that accrue to individuals and to society when we invest in those years. This research firmly demonstrates that early experiences directly affect brain development and future learning, behavior, and health.
"Today, early childhood education contributes 1.1 percent to the gross domestic product, equivalent to $163 billion, according to a new report released by the National Academies of Sciences, Engineering and Medicine. Research also supports that access to child care enhances productivity at work and reduces absences among employees. In short, an investment in early care and education is an investment in a productive workforce which strengthens our economy."