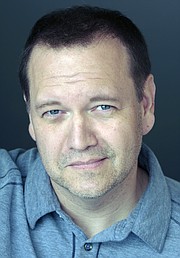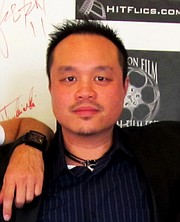 Where and When
Northern Virginia (NOVA) International Film Festival at Angelika Film Center, Mosaic District, 2911 District Ave, Fairfax. Film screenings April 1 to April 14, 2018. Tickets: $15. Seminars and panel tickets on screen writing, film production and distribution $25. Black tie Awards evening $85. All access VIP pass $200. HOG Heaven Reunion Reception $60. Fundraiser for Autism Society of Northern Virginia $50. Detailed information and tickets at: http://www.novafi...">http://www.novafi... or call 703-960-1970.
Continuing its growth as the go-to, locally-curated, high caliber film festival for film lovers and film-makers, the Northern Virginia (NOVA) International Festival returns for its fourth year at the Mosaic's Angelika Film Center.

The NOVA Festival will take place over two weeks, from April 1 to April 14, 2018 with film screenings of nearly 60 films, along with workshops, seminars and networking opportunities. There will be a concluding Festival Black-tie awards ceremony.
"Our NOVA International Film Festival showcases cinema's creative talents from near and far. It offers audiences the opportunity to see films before they are even screened nationally," said Fernando Mico, festival founder and CEO. NOVA offers filmmakers a competitive setting to screen films with award opportunities
This year's "NOVA Festival Legend Award" recipient and keynote speaker will be Michael Uslan, executive producer of Batman movies.

Coming back home to his Fairfax County roots to screen his film "Trouble is my Business" is Tom Konkle. He grew up in Springfield and graduated from Thomas Jefferson High School. He went on to American University to study media and drama. "Growing up in Springfield, I always dreamed of making films and moving to Hollywood," said Konkle, who lives on the West Coast. "Now coming back to Fairfax County to screen my film is like coming full-circle in my life's journey. And I will be showing my son around the area."
Asked about a film he saw as a youth that impacted him, Konkle said "Star Wars." It "changed my outlook on life, and what was even possible."

Kohler's "Trouble is my Business" is in the film noir genre. It has "a hard-boiled attitude and a love of language. It is set in a world where people take wrong turns or do stupid things even after being warned by a friend not to do something."
Some NOVA special events include a reception with George Starke, one of the original Washington Redskins HOGS and others from that famous offensive line. Starke will be at Mosaic's Great Gatherings for a Festival reception and fundraiser for the Redskins Charitable Foundation on April 11, from 3:30 to 6:30 p.m. A fundraiser for the Autism Society of Northern Virginia will be held at Sea Pearl on April 12, from 5 to 6:30 p.m.
Inviting audiences to the film Festival, Mico said; "Hollywood can truly be found right here in Fairfax County."