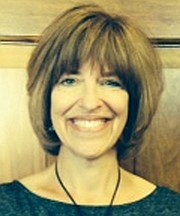 This May will be the 25th anniversary of "National Senior Health and Fitness Month." During May, communities are encouraged to hold events that promote regular physical activity and to showcase what local organizations are doing to improve the health and fitness of older adults in their communities. Alexandria is leading the pack in promoting healthy activities for seniors with its annual "Health and Fitness Fair" being held this year on Wednesday, May 23 beginning at 9:30 a.m. at the Lee Center at 1108 Jefferson St. in Old Town.
This fun event has a little something for everyone. Participants can join in healthy food demonstrations, receive free health screenings, have fun line dancing with friends and family, and try out simple exercise programs intended to improve balance and strength.
The event starts off with the Alexandria Recreation Department providing an overview of all the activities for older adults, including clubs and groups that meet regularly. Did you know that there are several free activities for 55-plus including game nights, knitting, card playing, and movie days? Recreation Department staff will be on hand to talk about the various activities at different centers around town and how you can get involved.
Light refreshments will be served at this free event sponsored by the City of Alexandria's Successful Aging Committee, which includes representatives of the city's Division of Aging & Adult Services, the Department of Recreation, Parks and Cultural Activities, Alexandria Redevelopment and Housing Authority, and Senior Services of Alexandria. Free health screenings and workshops will be provided by The Fountains at Washington House, PK Silver, Giant Food, Northern Virginia Resource Center for the Deaf & Hard of Hearing and many others.
To register, go to seniorservicesalex.org or call Senior Services of Alexandria at 703-836-4414, ext. 110.