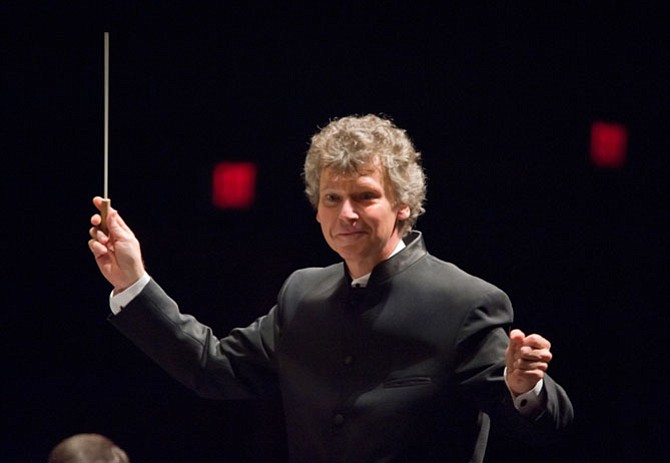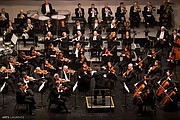 Where and When
Fairfax Symphony presents its 60th Anniversary Celebration Concert at the George Mason University Center for the Arts, 4400 University Drive, Fairfax. Performance: Saturday, May 12, at 8 p.m. Tickets: $25, $39, $50, $53 and $65. ($15 Student tickets available). Visit http://www.fairfa...">www.fairfaxsympho... or by phone at 888-945-2468. Note: There will be a pre-performance reception as part of the celebratory concert.
The Fairfax Symphony Orchestra (FSO) presents the final concert of its 60th season. The performance will rejoice with acclaimed works by renowned composers and voices to match. Featuring music and song, the FSO intends to provide patrons with an evening filled with soaring melodies, tender duets, and favorite music of broad appeal.
"This special occasion marks an important milestone in our 60-year partnership with our Fairfax County Board of Supervisors, Fairfax County Public Schools, our corporate partners and donors, and the entire community," said Jim McKeever, Fairfax Symphony Board Chair. "Together, we affirm our commitment to musical excellence, innovative music education programs, and a high quality of life for our residents, employees, and visitors."
Musical selections to be played include Verdi's "La Traviata," Puccini's "Tosca," Bizet's "Carmen," and Bernstein's "Candide" and "West Side Story" among others.
When asked about the special evening, Christopher Zimmerman, FSO Conductor said, "This is our culminating concert of the season. It celebrates our 60th and Fairfax County's 275th founding anniversary. And, added to that, we are providing a tribute to the great American musician Leonard Bernstein. Musically speaking, we at the FSO wanted to have and share a fun affair with our patrons full of soloists, choruses, and virtuoso music for orchestra alone."
Featured with the Fairfax Symphony Orchestra will be internationally renowned tenor Carl Tanner from Falls Church, and soprano Danielle Talamantes. They will be joined by more than 100 voices of the Fairfax Choral Society and Music & Arts Chorus.
"The FSO prides itself on collaborating with tremendous soloists—both young and seasoned alike; as well as other music institutions, and even other art forms," added Zimmerman. "It will be an evening of raw energy; beautiful, uplifting and powerful music; and tunes that everyone knows and loves."