At-Large Candidates
Dyer, Robert
Republican
Website http://www.Robert...">www.RobertDyer.net
Fiotes, Chris P. Jr.
Republican
Email chrisfiotes18@com...
Musser, Penny
Republican
Email pennymusser79@gma...
Skolnick, Shelly
Republican
Email shelly.skolnick@s...
Albornoz, Gabe
Democratic
Website http://GabeForCou...">GabeForCouncil.com
Arkoian, Rosemary O.
Democratic
Website http://www.rosema...">www.rosemary4coun...
Balcombe, Marilyn
Democratic
Website http://www.marily...">www.marilynbalcom...
Barkley, Charles
Democratic
Website http://www.charle...">www.charlesbarkle...
Bhatnagar, Shruti
Democratic
Website https://www.shrut...">https://www.shrut...
Branson, Cherri L.
Democratic
Website http://Branson4co...">Branson4council.com
Brooks, Brandy H. M.
Democratic
Website http://www.brandy...">www.brandy4moco.com
Carozza-Caviness, Craig
Democratic
Website http://www.ccc4mo...">www.ccc4moco.com
Colbert, Ron
Democratic
Website http://www.colber...">www.colbertforcou...
Conway, Bill
Democratic
Website http://www.billco...">www.billconwayfor...
Dang, Hoan
Democratic
Website http://votedang.com">votedang.com
Falcinelli, Tom R. Jr.
Democratic
Email aifadirector@aol.com
Forde, Lorna Phillips
Democratic
Website http://www.LornaP...">http://www.LornaP...
Fouse, Jill Ortman
Democratic
Website http://www.jillor...">www.jillortmanfou...
Garcia, Loretta Jean
Democratic
Email attorneygarcia@ao...
Geller, Paul S.
Democratic
Website http://www.alohap...">www.alohapaulgell...
Glass, Evan
Democratic
Website http://www.EvanGl...">www.EvanGlass.com
Gottfried, Richard
Democratic
Website http://votegottfr...">votegottfried.com
Greenberger, Neil H.
Democratic
Website http://greenberge...">greenbergerforcou...
Grimes, Seth
Democratic
Website http://sethgrimes...">http://sethgrimes...
Jain, Ashwani
Democratic
Website http://voteashwan...">voteashwanijain.com
Jawando, Will
Democratic
Website http://www.willja...">www.willjawando.com
Lipscomb, David V.
Democratic
Email davidlipscomb6@gm...
McKenna, Melissa
Democratic
Website http://www.mckenn...">www.mckennaformoc...
Meitiv, Danielle
Democratic
Website http://www.daniel...">www.daniellemeiti...
Riemer, Hans
Democratic
Website http://hansriemer...">hansriemer.com
Riley, Michele
Democratic
Website http://michele4mo...">michele4moco.com
Rivera-Oven, Graciela
Democratic
Website http://www.gracie...">www.gracielariver...
Romero, Darwin
Democratic
Website http://www.darwin...">www.darwinromero.us
Siddique, Mohammad
Democratic
Email msiddique00@gmail...
Smith, Jarrett
Democratic
Website http://smithformo...">smithformoco.com
Solomon, Steve
Democratic
Website http://votesteves...">votestevesolomon.com
Wilhelm, Chris
Democratic
Website http://www.wilhel...">www.wilhelmforcou...
Willard, Tim (Seeking to be Nominated by Party but appearing in General Election Only)
Green
Website http://www.timfor...">www.timforcouncil...
With the Maryland Primary Elections scheduled to be held June 26, the Potomac Almanac is profiling candidates in a crowded field. Especially crowded is the run for Montgomery County Council at large seats.
As described on the Montgomery County Council website (www.montomgerycountymd.gov/council): "The Montgomery County Council is the legislative branch of County government. It has nine members, all elected at the same time by the voters of Montgomery County to serve four-year terms. The term of the present Council, elected November 2014, began at noon on Dec. 1, 2014 and will continue until noon on Dec. 3, 2018. Five members of the Council are elected by the voters of their respective Council districts. Four members are elected at-large by all voters of the County. The Council officers are elected by the Council from among its members in December for a one-year term."
Each of the major party candidates, four Republican and 33 Democratic — Maryland does not list third party candidates on the primary — was sent an email asking the candidate to submit a paragraph explaining why they are running for the County Council and what voters should know about them when making their voting decision.

Candidates were asked to supply:
Name, age, city of residence and a paragraph explaining why they are running for the County Council and what voters should know about them when making their decision re voting.
Of the 37 emails sent, only nine were returned completed. They were from Republican Robert Dyer and Democrats Gabe Albornoz, Marilyn Balcombe, Evan Glass, Neil Greenberger, Will Jawando, Melissa McKenna, Jill Ortman-Fouse, and Michele Riley.

These are the responses: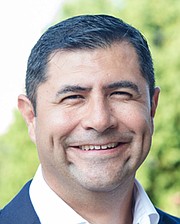 Gabe Albornoz
Democrat, 42, Kensington
I love Montgomery County. As a life-long resident who is committed to my community both through volunteering and working as the director of the County's Recreation Department, I believe that elected office is a noble profession and provides a clear opportunity to impact economic, and social change and serve as a bridge between communities. There are challenges ahead and limited fiscal resources. As an inclusive leader, I want to make sure all voices are heard and respected to find solutions that work for everyone.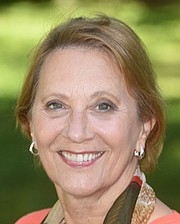 Marilyn Balcombe
Democrat, 60, Germantown
This is a landmark election. With at least four new Council members and a new County Executive we need to elect new leaders who have a comprehensive knowledge of the complexity of the issues facing our County. I have been active in our community for the past 25 years on a number of issues such as transportation, master plans, zoning, budgets, legislation, nonprofit funding. I've worked on projects as large as opening BlackRock Center for the Arts or as small as getting a new traffic light installed. I've advocated for libraries, parks, police stations, schools, and the arts. I am also an accountant with over 35 years of experience in budget and finance. I have a Ph.D. in Organizational Psychology and know how effective organizations should operate. I know the job requirements for County Council and there is no doubt that I am one of the most qualified candidates in this race.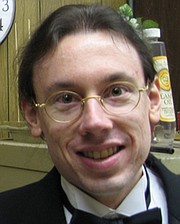 Robert Dyer
Republican, 46, Bethesda
I'm running because our developer-controlled County Council no longer listens to our concerns about development, traffic congestion and school overcrowding. Murders are up 31 percent, schools are declining, and our County government liquor monopoly is killing our bars and restaurants. I'm the only candidate in this race with over a decade of experience and accomplishments countywide as an activist, and a track record of fighting developers on behalf of residents. Can you trust the other candidates, who were MIA during all the citizen battles against the Council and Planning Board I was engaged in, to now protect your neighborhood when it counts?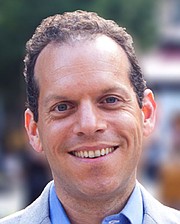 Evan Glass
Democrat, 41, Silver Spring
I want to make sure that Montgomery County remains a wonderful place to live, work and play. As a long time resident, I have been engaged at all levels in civic, nonprofit and political organizations. I currently serve as the executive director of a nonprofit that provides free after school programs to disadvantaged youth. My local leadership includes tenure as president of two civic associations and board service to organizations that provide affordable housing, environmental protection and public safety. Professionally, I was a CNN journalist for 12 years covering Congress and national affairs. As a result of these professional experiences, I know firsthand the importance of neighborhood safety and stability, as well as providing oversight and accountability. I want to ensure that our government is helping all of our communities and residents. If elected, I will be the watchdog to ensure our government gets things done right.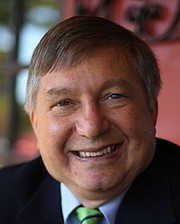 Neil Greenberger
Democrat, 63, Damascus
I was a reporter/editor for The Washington Post for 20 years before going on to work in local government for the past 18 years (with the Maryland State Superintendent of Schools and as a senior staff member with the City of Rockville and with the Montgomery County government). I have spent most of the past 10 years working for the Montgomery County Council and had a hard time watching some of the decisions the Council made in that time. I decided to give up my job and try to make a major difference in our county by serving on the Council. In my time with the Council, I heard an increasing number of people say they could no longer afford to live here, or that they will have to give up on their plans to retire here. The Council should have never raised property taxes by 8.7 percent last year. Our county has plenty of money — your money. We just need to spend it better. If elected, I will work like a reporter to find the wasted money in our budget and have the County start spending it to improve our schools and fund programs for our neediest residents. In that regard, I will use the county law — approved by voters — that allows one Councilmember to ensure that the government runs more efficiently. That law allows a Councilmember to block an increase in property taxes above the Charter Limit (the rate of inflation). I will use that law to guarantee that property taxes will not increase above the Charter Limit for four years. I will never vote for a development plan that does not include realistic plans for infrastructure support with roads, transit, parking spaces and school capacity. And I want to see our quality of life return to what residents want. Speed cameras are effective near schools. No county residents ask for them to be hidden behind bushes and on downhill slopes. We are a better county than that. I have more experience with the Council than any other candidate. I want to bring a realistic approach to running our county — and I will get things done while making sure your property taxes do not increase.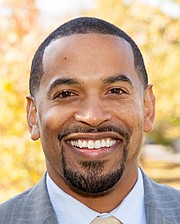 Will Jawando
Democrat, 35, Silver Spring
I'm running for County Council At-Large to keep the Montgomery County Promise:
High-quality public schools in every neighborhood, with affordable, accessible childcare and early childhood education opportunities, so we can close the opportunity-and-achievement gap before it opens.
Safe, welcoming and diverse neighborhoods with mixed-income housing built near transit, meaning affordable housing for new families, young professionals and our aging neighbors.
A vibrant economy that encourages growth among small and mid-sized businesses, as well as drawing in major employers, so we have good-paying jobs that will stay in the county.
Policies to protect our air, water and green space as we grow responsibly.
Between my experience working on Capitol Hill and in the Obama Administration, and my record of public service in the community, I can bring personal knowledge of our issues and a deep policy background to the County Council. Between that and my agenda to keep the Montgomery County Promise, our campaign has won more endorsements than any other candidate: the Sierra Club, SEIU Local 500, Montgomery County Education Association, CASA in Action, UFCW Local 1994 MCGEO, the Fraternal Order of Police Lodge 35, LiUNA, Progressive Maryland, the Latino Democratic Club, the Coalition of Asian Pacific American Democrats, SEIU 32BJ, The Collective, UFCW Local 400, and a 100 percent rating from NARAL.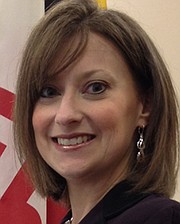 Melissa McKenna
Democrat, 47, City of Gaithersburg
For the past four years, Melissa has devoted her time and energy to being a very strong schools advocate. What gets her out of bed in the morning is ensuring that our students get the best education and opportunities to prepare them for the real world. Our students only get one shot, and their future and success are critical to our collective future as a County. With historic turnover taking place on our County Council in 2018, we need proven leadership more than ever. Melissa McKenna is a champion for all … especially the underdog, the forgotten, and the otherwise silent voices. She levels the playing field. She gets results. She is beholden to no one while genuinely listening to everyone. Melissa builds coalitions, dazzles with a near encyclopedic knowledge of facts and figures, and works tirelessly when it comes to getting the job done. She knows and works well with elected officials at all levels, from our cities to the statehouse in Annapolis. While her platform covers Education, Opportunity, and Livability, Melissa has distinguished herself as the education candidate with a track record of success. She will use that experience and team building to bridge to a new Council and Executive and apply it to serve the County as a whole.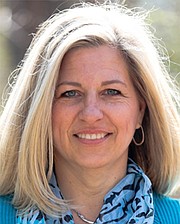 Jill Ortman-Fouse
Democrat, 54, Silver Spring
I'm running for Montgomery County Council At-large because we need a County that works better for all residents. When I began my service as a Board of Education At-large member four years ago, I sought to improve relationships with the Council and our legislators in order to work better together to meet the needs of our schools and students. I also wanted to increase transparency and responsiveness to the community. As chair of the Board's Strategic Planning Committee, I have worked hard to bring the community's voice to the work of the system, create more access to the information residents need, and to be an outstanding steward of the public's investment of half the budget of the County.
On the County Council I pledge to continue to build those relationships to address our current challenges. We must create the best opportunities and environments for our students to learn and grow with universal access to pre-K, smaller class sizes, and by addressing school overcrowding. We must better support our small businesses, which are the backbone of our economy; attract and retain higher wage jobs; and ensure our workforce is ready for those jobs. Our most urgent needs in Montgomery County are transportation-related, and we must improve that infrastructure to decrease traffic and provide more manageable ways for residents to access affordable housing, employment, higher education, services and amenities. Access fuels economic development, supports businesses and improves quality of life. Together we can create a brighter future for our all in our County.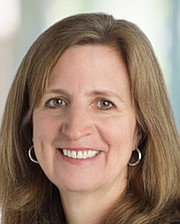 Michele Riley
Democrat, 48, Silver Spring
I am running for County Council At Large because we need a councilmember who is focused on growing our economy by helping businesses large and small locate here and do business here. I will also ensure we are spending tax dollars, the most precious of resources, to provide services that our citizens need and want. This type of common sense approach to governance has been missing from the council for quite some time. I am a CPA and a business owner and have served my community through my church, PTA roles, my neighborhood's civic association, and other citizens' advisory committees. My private sector experience gives me a deep understanding of the interaction between business and government, and my financial expertise makes me one of the few candidates in this race who can understand our budgetary "big picture," which is very important as we are entering an era of large anticipated deficits. My community service informs my thorough understanding of land use and planning issues, which is a large part of the council's work.