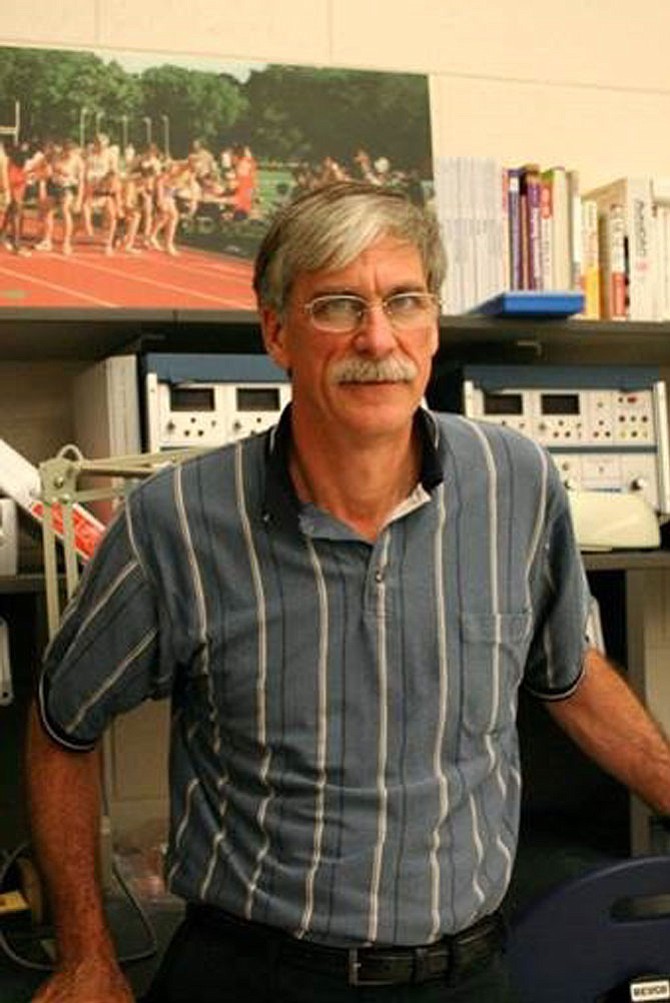 High school athletes from across the city will be honored by the Alexandria Sportsman's Club at the organization's 63rd annual Athletes of the Year gala May 29 at the Westin Alexandria Hotel.
Super Bowl MVP and NFL Hall of Famer John Riggins will be the keynote speaker at the event, which will also feature the induction of 1998 T.C. Williams High School graduate LaChina Robinson into the ASC Hall of Fame.
In addition to the high school students being honored, T.C. track coach Mike Hughes will be recognized as the Coach of the Year and Madesen Lynch, a fourth grader at Lyles-Crouch Traditional Academy, will receive the Rec Center Athlete of the Year award.
Founded in 1947, the nonprofit Alexandria Sportsman's Club recognizes the athletic and scholastic achievements of students from across the city. This year's gala will award $30,000 in scholarships to 15 high school seniors, the largest scholarship presentation in the organization's history.
The annual ASC gala will be held May 29 at the Westin Hotel Alexandria, 400 Courthouse Square. Registration and reception begin at 6 p.m. with dinner and awards beginning at 7 p.m. The event is open to the public and tickets can be purchased online through Friday, May 25, at www.alexandriavasports.org.
Audrey Androus
Girls Cross Country
St. Stephen's & St. Agnes
Claire Constant
Girls Soccer
T.C. Williams
Lena Cromley
Girls Cross Country
T.C. Williams
Annie Dyson
Girls Lacrosse
St. Stephen's & St. Agnes
Katherine Euceda
Cheerleading
T.C. Williams
Claire Farrell
Volleyball
Bishop Ireton
Claire Fergusson
Diving
St. Stephen's & St. Agnes
Shannon Foster
Girls Swimming
St. Stephen's & St. Agnes
Sean Gibbons
Boys Crew
Bishop Ireton
Madeline Gyllenhoff
Softball
T.C. Williams
Taylor Henriksen
Field Hockey
St. Stephen's & St. Agnes
Peyton Hensley
Girls Tennis
St. Stephen's & St. Agnes
Xavier Johnson
Boys Basketball
Episcopal HS
Akunna Konkwo
Girls Basketball
Bishop Ireton
Jack Lambeth
Ice Hockey
St. Stephen's & St. Agnes
Zion Lee
Wrestling
St. Stephen's & St. Agnes
Madesen Lynch
Rec Sports
T.C. Williams
Ricky Miezan
Boys Lacrosse
Episcopal HS
Madison Mote
Girls Lacrosse
Bishop Ireton
William Murphy
Rugby
T.C. Williams
Trinity Palacio
Girls Basketball
T.C. Williams
Chris Rainey
Boys Tennis
St. Stephen's & St. Agnes
Keil Reedich
Squash
Episcopal HS
Andrew Revers
Boys Swimming
St. Stephen's & St. Agnes
Deion Sanchez-Viafara
Golf
T.C. Williams
Tyler Smith
Boys Soccer
St. Stephen's & St. Agnes
Myles Stone-Dowdy
Football
T.C. Williams
Grace Vannatta
Girls Crew
T.C. Williams
Jordan Walker
Boys Track & Field
St. Stephen's & St. Agnes
Nyla Ward
Girls Track & Field
T.C. Williams
Ben Wilson
Baseball
T.C. Williams
Eleanor Winants
Field Hockey
Episcopal HS