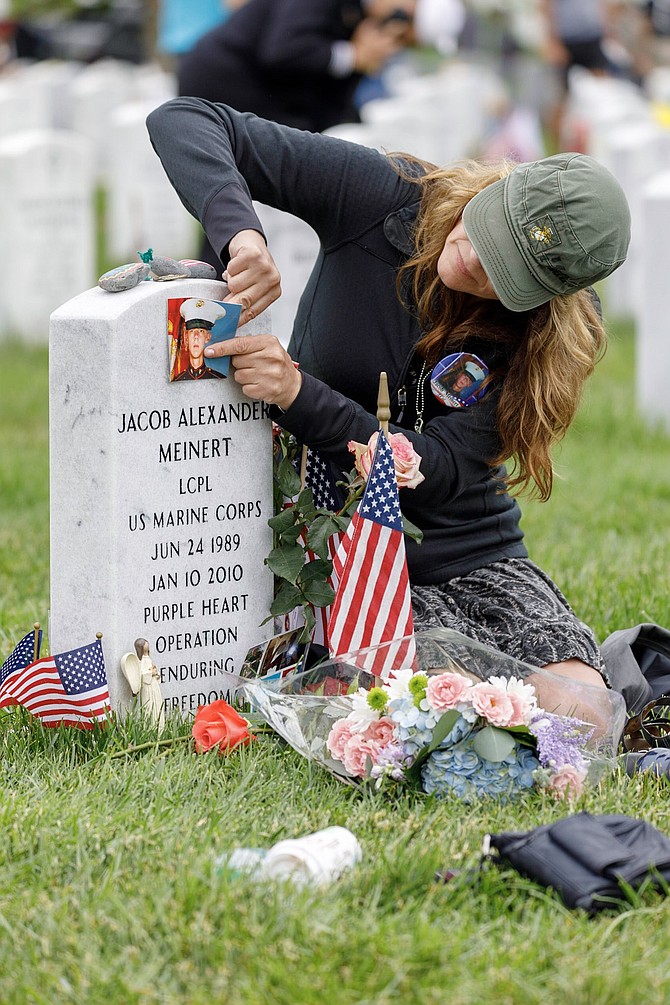 President Donald Trump was among the thousands gathered at Arlington National Cemetery May 28 to remember the fallen and pay tribute to the men and women who have made the ultimate sacrifice in service to the nation.
"We are gathered here on the sacred soil of Arlington National Cemetery to honor the lives and deeds of America's greatest heroes, the men and women who laid down their lives for our freedom," said Trump as he addressed a crowd of military leaders, veterans and family members in the cemetery's amphitheater. "Today we pay tribute to their service, we mourn alongside their families and we strive to be worthy of their sacrifice."
In his second Memorial Day address as President, Trump recognized several individuals in attendance, including 94-year-old Bob Dole, a former U.S. senator and World War II veteran.
Trump's Chief of Staff John Kelly attended the Memorial Day tribute with his wife Karen. Their son, Marine 2nd Lt. Robert M. Kelly, was killed in November 2010 after he stepped on a land mine while on patrol in southern Afghanistan. He is buried in Section 60 at the cemetery.
"The heroes who rest in these hallowed fields, in cemeteries, battlefields near and far, are drawn from the full tapestry of American life," Trump said. "They come from every generation, from towering cities and wind-swept prairies, from privilege and from poverty. They were generals and privates, captains and corporals of every race, color and of every creed, but they were all brothers and sisters in arms. And they were all united then, as they are united now, forever, by their undying love of our great country."
Prior to making his remarks, Trump placed a wreath at the Tomb of the Unknown Soldier. He was joined by Gen. Joseph Dunford, the current chairman of the Joint Chiefs of Staff. Dunford honored those who "gave their last full measure so we could live in freedom and raise our children in peace."
"For the families they left behind, every day is Memorial Day," Dunford said.