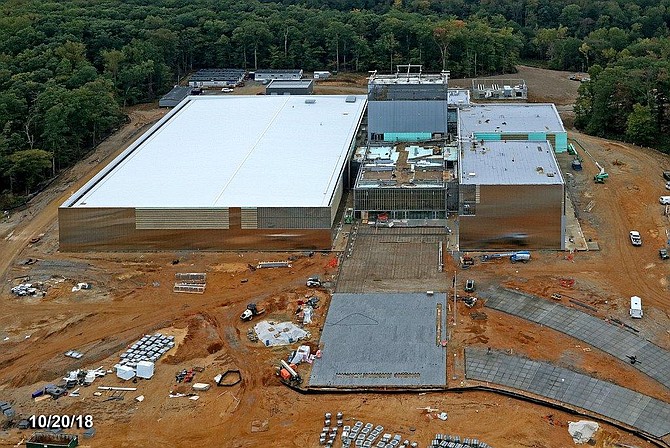 Mount Vernon — It took an M4E3E2 Sherman tank to break the German siege at Bastogne in World War II during the "Battle of the Bulge." That tank, known as the "Cobra King," will be one of many artifacts that will make up the National Museum of the U.S. Army in Fort Belvoir.
"It's the actual tank," said Col. Dave Fabian, a retired Army colonel who is the chief of staff and director of communications at the Army Historical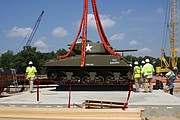 Foundation. "A great Army deserves a great museum," he said.
The National Army Museum will occupy over 80 acres at Fort Belvoir, along the southern stretch of the Fairfax County Parkway, just outside of the main base. According to museum officials, the main building will be approximately 185,000 square feet and display selections from 15,000 pieces from the Army Art Collection and 30,000 artifacts, documents, and images. There will be six galleries that cover a different period in the Army's history starting with the Revolutionary War and ending with the most recent wars in Iraq and Afghanistan.
Other notable artifacts include a bible from the Bataan Death March, a French FT17 tank from World War I, a Bradley Fighting Vehicle from Desert Storm, and a landing craft from D-Day that was found on one of the surrounding isles off Europe. All the artifacts had survived the elements and weren't from other museums, so many haven't been on display anywhere.
The Army has 40 accredited museums around the country but they are focused on a certain element of the Army, and not on the larger picture. "This will be the flagship museum," Fabian said, "it celebrates selfless service and personal sacrifice."
A Medal of Honor Garden will honor those who have received this distinctive award for valor. There is also plans for a parade field, banquet space, veteran's hall and a Path of Remembrance made of commemorative bricks.
The proximity to the historic home of General George Washington the U.S. Army's first commander-in-chief, adds a historic angle that is hard to replicate. "The National Museum of the United States Army, under construction at Fort Belvoir, Va., will provide a new destination for those touring historic sites in the Washington, DC area," said Susan Smullen, the museum's public affairs officer.
The total price tag for the museum is estimated at $200 million, with funds coming from the public in the form of individual, corporate and foundation donations, along with the Army's funding of $20 million for the building's design, $25 million for the exhibits and galleries, and $34 million for the site preparation. The Army has also donated the 84 acres at Fort Belvoir for the museum site.
The construction is 92 percent complete. The expected opening date is sometime in 2020.