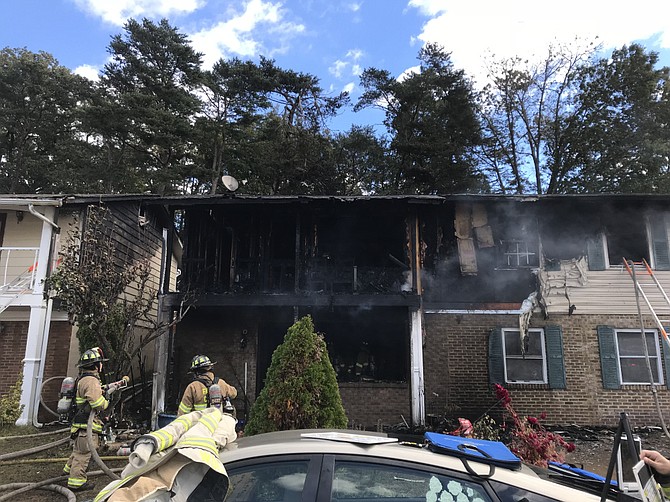 On Wednesday, Oct. 24, at 11:26 a.m., units from Fairfax County Fire and Rescue, City of Alexandria Fire Department, and Fort Belvoir Fire and Emergency Services were dispatched for a reported house fire with one person trapped in the 7200 block of Beverly Park Drive in the Springfield section of Fairfax County.

According to Fairfax County Fire & Rescue Department, units arrived on scene to find fire showing from the front of a two-story, single family home. Acting under heavy fire conditions, firefighters quickly placed a ladder to a second-floor window in an attempt to search for the person trapped. A second alarm was requested. Firefighters continued their search until a ceiling collapse forced them out of the residence.

A male victim was later found deceased on the second floor. The victim has been identified as Jaime I. Rodriguez, 73 of Springfield. No firefighter injuries were reported.
The fire was discovered by a neighbor who smelled smoke and, upon investigation, saw fire coming from the house next door. He quickly called 9-1-1. There were smoke alarms present, however, they were disabled and did not sound.
Fire Investigators determined that the fire was accidental in nature and started in the first-floor utility room. The cause of the fire was an electrical event involving the power supply to the furnace.
Three occupants were displaced due to the fire. Red Cross assistance was offered and accepted. Damages as a result of the fire were approximately $288,850.