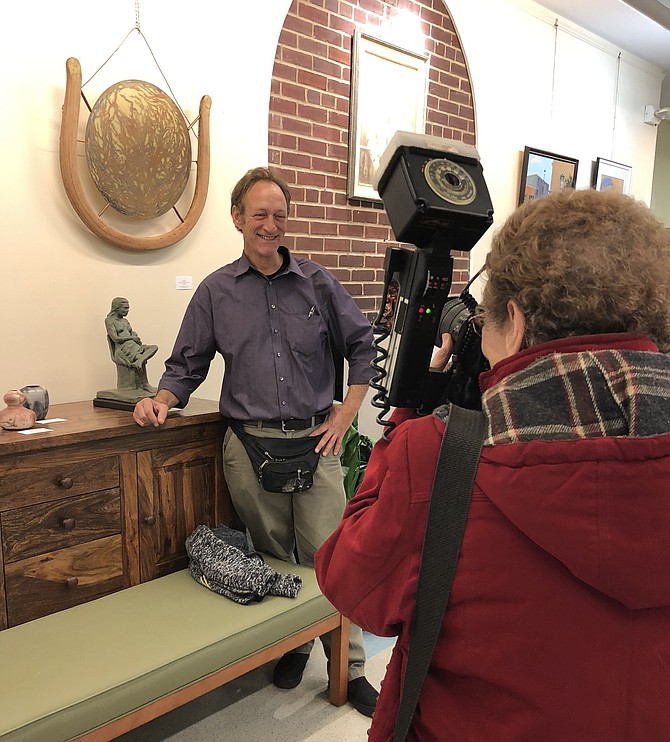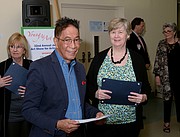 Young At Art, a juried art exhibit featuring the works of artists 55 years and older, celebrated its 32nd anniversary with a reception and awards ceremony Oct. 25 at the Durant Arts Center in Old Town.
Co-sponsored by Senior Services of Alexandria and the Goodwin House Foundation, Young At Art showcases works of art created by older adults to make them available to the greater Washington Metropolitan area community.
Multi-media artist Rula Jones Brock, a recent artist in residence at the Centre Pompadour in Northern France, served as juror for the show, which attracted artists in all mediums.
"Senior Services of Alexandria is proud to cosponsor this annual event with the Goodwin House Foundation that highlights the many talented senior artists in our area," said Mary Lee Anderson, executive director of Senior Services of Alexandria.
Works for the show were submitted by teachers, professionals and amateurs. Mediums represented include: oil, acrylic, watercolor, digital composition, photo print, silver gelatin print, enamel on steel, fiber, clay and wood sculpture, paint on silk, pastels, color pencil and mix media.
"The experience of working with Senior Services is very fulfilling," said SSA board chair Jack Fannon. "Like Young At Art, SSA programs really make a difference in people's lives."
Winners of the 2018 Young At Art show include: First Place - Nilo Santiago; Second Place – Julie Halperson; and Third Place – Candy Perque Herlihy.