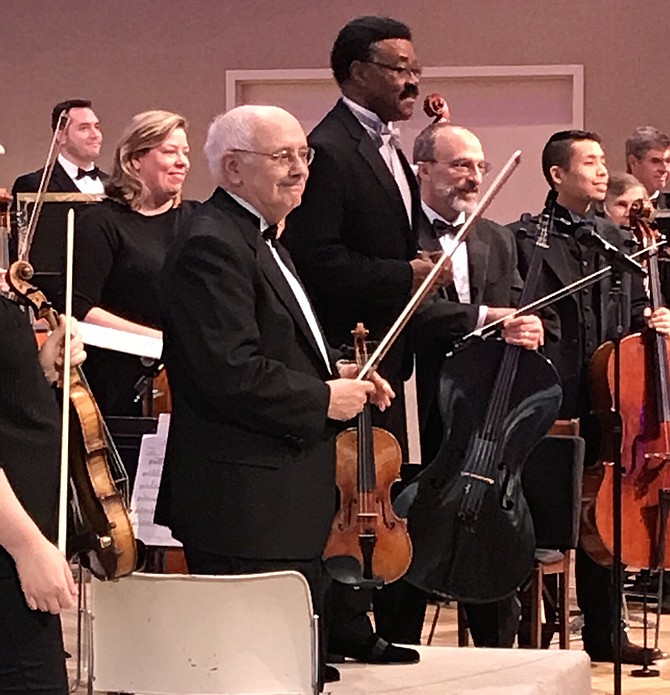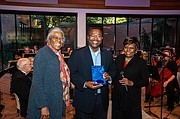 On Saturday, Nov. 3, with the aroma of hot apple cider, sweet bread and spices in the air, the Reston Community Orchestra (RCO) launched its first concert of the 2018-19 season with the theme "Symphonic Flavors to Savor." Maestro Dingwall Fleary gave the audience a "Gourmet Sampler" that he said "included compositions that would whet the appetite" and make the audience want more. Fleary opened the performance with Johannes Brahms solemn and melancholy Tragic Overture Opus 81 and after a sampling of Erik Satie, Heinrich Carl Reinecke and Serge Alexandrovich Koussevitzky, he concluded with a short composition of Sicilienne by French composer Gabriel Faure.
The orchestra's guest artist, Juilliard-trained double bass player Barbara Fitzgerald received a standing ovation for her performance. Fitzgerald has performed in Australia, Eastern Europe, Mexico and is now a freelance bassist in the Northern Virginia area. She is a a founder of the Main Street Chamber Players in Fairfax. This first concert of the season was dedicated to Reston's United Christian Parish (UCP). Beverly Cosham, the RCO president, presented Rev. Dr. Marcus Leathers, UCP's pastor, with a plaque as a token of appreciation for its support of the orchestra over the past three decades and for UCP's commitment to the Reston community and interfaith outreach.
"As we enter our thirty-first year, we want to show our appreciation to organizations that have supported us over the years," said Cosham as she presented the plaque to Rev. Leathers.
More information about the Reston community orchestra can be found at www.restoncommunityorchestra.org
LaVerne Gil is Reston Community Orchestra Board of Directors Member at Large.