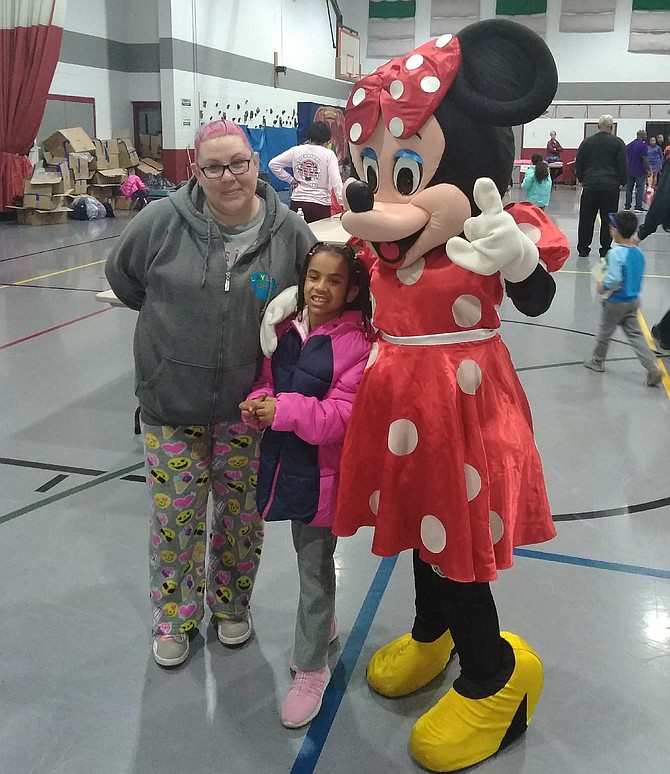 "A new winter coat can be more than a coat. It builds self-esteem and tells a child 'You are worth it and we care.'" —Firefighters and Friends founder Will Bailey
First responder volunteers helped distribute more than 1,000 coats Oct. 27 as part of the Firefighters and Friends annual coat drive distribution at Samuel Tucker Elementary School and the Leonard Armstrong Recreation Center.
Members of the Alexandria fire, police and sheriff's departments joined community volunteers in helping local children select a new coat. Sponsors of the drive included Operation Warm and the Alexandria-based nonprofit InspireLit, which provided several new books for each child.
Other sponsors include: Apple Federal Credit Union, Greenhill's Pickett Place Community Foundation, Departmental Progressive Club, Alexandria Recreation, Parks, & Cultural Activities, InspireLit, PSI NU Chapter, Omega Psi Phi, Department of Emergency Communications, BFSP of Alexandria, Nationwide Credit Corporation, Mission BBQ, Rotary Club of Alexandria, Grass Roots of Alexandria, Bell Partners, Inc., BW Communications and Gates Hudson.
"We believe a new winter coat can be more than a coat," said Firefighters and Friends founder and Alexandria City Councilman Will Bailey. "It builds self-esteem and tells a child 'You are worth it and we care.'"