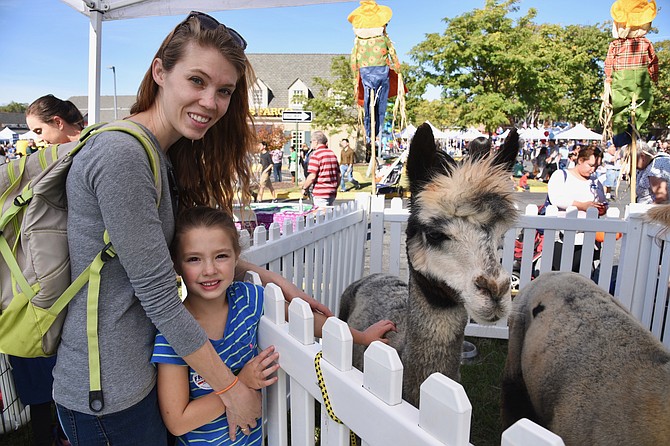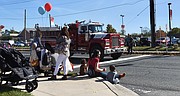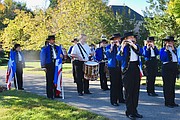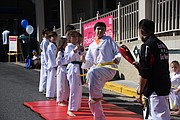 Mark Saturday, Oct. 20 on your calendar and come down to the crossroads to view the "one-of-a kind" Potomac Day Parade and to enjoy the whole Potomac Day tradition. By 10 a.m., the corner of Falls and River Road will be packed with Potomac residents cheering on the parade featuring local Boy and Girl Scout troops, dance schools, martial arts studios, Montgomery County politicians, polished fire trucks, community churches, businesses, the Potomac Honorees of the Year and more.
Children and adults who line the street will be running for candy thrown from the parade convertibles — while adults scramble to shake hands and acknowledge the local celebrities.

The Grand Marshal for the 2018 Potomac Day Parade will be Julia Perlman from the Potomac Village Garden Club. The other honorees in the parade will be the Youth of the Year, Katelyn Foreman; the Citizen of the Year, Susanne Lee; and the Business of the Year, Kindworks.

After the parade, children will excitedly drag their parents and friends to inflatable activities and amusement park rides that will entertain for hours. The pets from Squeals on Wheels will delight the little ones who will be exhilarated by petting a llama or holding the chickens. Courageous youths will ascend the climbing wall while their parents gaze in fear and others will enjoy hurling themselves down slides of various heights.
This special day, sponsored by the Potomac Chamber of Commerce and Darcars gives Potomac residents a chance to gather with friends and neighbors while listening to music played by a DJ.
Local restaurants will provide tasty lunch fare, the classic car show will sport gleaming autos of yesteryear, and everyone has the opportunity to celebrate the community and all it has to offer. It's an opportunity to chat with local business owners and meet the politicians running in the mid-term elections. Potomac Day runs from 10 a.m. – 3 p.m.