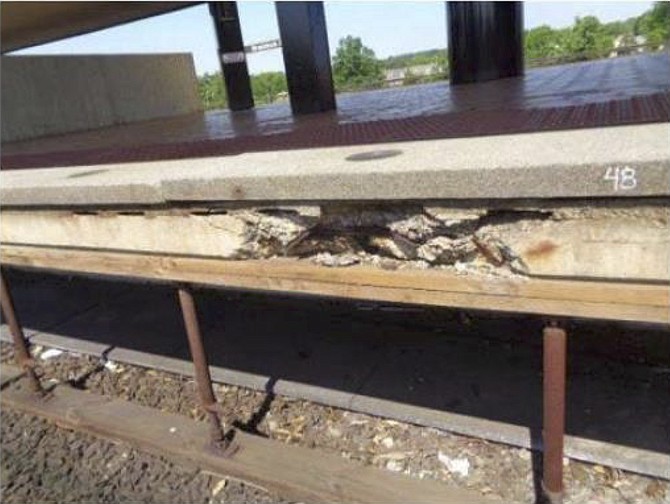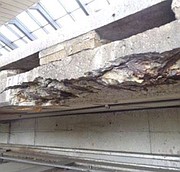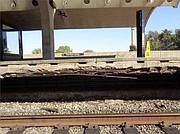 In preparation for next summer's Metrorail shutdown, city staff has begun considering both mitigation options for commuters and potential opportunities to piggyback other accelerated capital projects.
For three months in 2019, between Memorial Day and Labor Day, Alexandria's four Metro stations — Van Dorn, King Street, Eisenhower and Braddock Road — will close for major repairs and upgrades. All Blue Line and Yellow Line traffic from and through the city will need to find another way. That includes 42,000 peak-hour Metrorail commuters per day, according to a staff presentation to City Council on Tuesday, Oct. 9. The work will also affect visitors and tourists, as it'll "be disruptive for businesses and hotels in Alexandria," said Yon Lambert, the city's Department of Transportation & Environmental Services (T&ES) director.
Metro is working on the "assumption that approximately 60 percent of riders will switch to shuttles or expanded services on bus routes," according to the staff report.
The city is also considering other mitigation efforts that "might include modifications to traffic signals for transit signal priority, looking at HOV [carpool] lanes to better manage traffic, additional [King Street] Trolley service or additional DASH service," said Hillary Orr of the city's T&ES department.
DASH, Alexandria's local bus system, would expand its service using phased-out but still retained older vehicles, said Josh Baker, DASH's general manager.
"We are close to being able to share [the city's mitigation plan] with the public, but we still have quite a bit of internal work that we have to do," said Lambert.
Many details about Metro's plan to gap rail shutdowns with increased shuttle and Metrobus capacity remain forthcoming.
How bus "loading and unloading is going to occur while the parking lots and the stations themselves [which also serve as bus transfer nodes] are closed" remains "an open question," said Lambert. The city may end up temporarily moving bus nodes to other locations entirely.
"How the city pays for these various mitigation options that are being considered is still being determined," said Orr. "With the previous SafeTrack shutdown, the state provided a 50 percent reimbursement for additional transit services beyond normal service. … We are proposing the same structure for this shutdown." However, because this shutdown spans the state's July 1 fiscal year start, getting reimbursements for FY 2019 could prove "a challenge."
"There is, I think, good hope that the state is going to provide some money for VRE [Virginia Rail Express] to provide additional service," said Councilman Paul Smedberg, who also sits on VRE's operations board.
City staff expects to know more about funding in December. They say they'll update council in January and roll out a final mitigation plan in March.
In addition to the challenges and uncertainties, the city also sees a silver lining.
The large scope of repairs requires shutting down the stations and lines entirely, rather than working on them only during nights and weekends. The upside is that total shutdowns provide opportunities to undertake other major overhauls and construction concurrently.
"There's going to be short-term pain, but these stations will be significantly improved and upgraded once this shutdown is done," said Lambert.
Metro also plans to upgrade station customer amenities; repair and install new crossovers, which enable trains to change tracks, adding flexibility to keep trains moving during incidents and track work; repair a rail bridge near Van Dorn Station; and make repairs to the Alexandria Rail Yard adjacent to Eisenhower Avenue.
City staffers say they're working with Metro and contractors to see about accelerating construction projects at the King Street and new Potomac Yard stations.
The latter "in particular is a really important point, because at a really critical stage of that construction … they'll be able to get some pretty big work projects out of the way," said Smedberg.