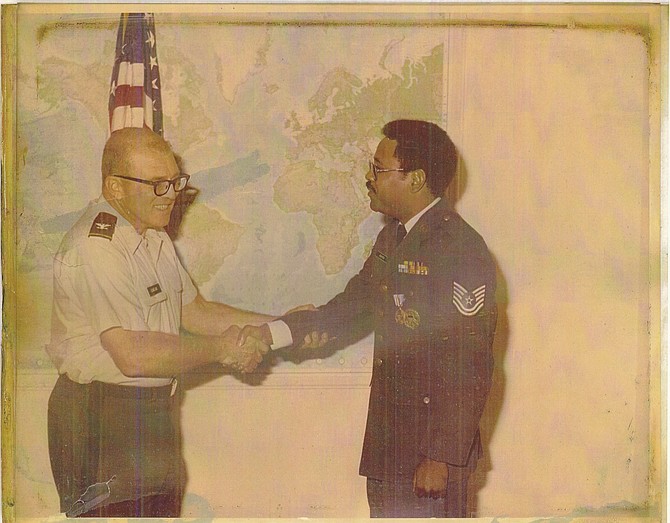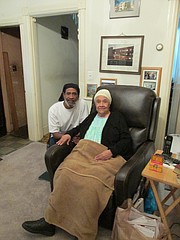 The Vietnam War started in 1955, when Mrs. Charlene Taylor-Napper's two boys were six and seven years old. At that time, the United States had an active military draft policy in place. No one at that time knew the Vietnam War will be one of the longest wars that the United States was involved in, especially the mothers whose sons were in the war.
By the time Charles (Buddie) R. Napper and his brother, Leonard (Lenny) Lee Napper graduated from George Washington High School in 1967 and 1968 in Alexandria, the Vietnam War was 13 years old. Buddie and his brother Lenny voluntarily enlisted in the Air Force. As Mrs. Napper's sons left to serve their country, she felt some void in her life, but she received comfort from her third son, Erich Dwayne Napper, who was several years younger than his brothers. As the war raged on, her worries increased. She worried a lot about her oldest son, Buddie, who was stationed in Thailand and was in combat. Her son, Lenny was stationed in the United States.
Buddie's entire military career was overseas. He never shared war stories with his mother, but he told some of his stories to his youngest brother, Erich. Erich remembers the stories that Buddie told him about the horrors of the bombs and chemical warfare that Buddie experienced in Vietnam. Those active military engagements left permanent scars on Buddie. Erich said when his brother returned from active duty, he was not the same person who had left home. Buddie spent 20 years in the United States Air Force with the Strategic Air Command as a Master Sergeant. After military service, he obtained a job at the Pentagon working for the Joint Chiefs of Staff. He received an award for his excellent work in 1978. Buddie's exposure to the chemicals in Vietnam affected him, and he was diagnosed with cancer. For 12 years, he suffered from cancer before he died on Dec. 23, 2006. Buddie had a military funeral. At his funeral for the first time, his family heard about the many medals and awards he received. His awards included the Meritorious Service Medal with 1 Oak Leaf Cluster, the Air Force Good Conduct Medal with 5 Oak Leaf Clusters, the Vietnam Service Medal with 2 Service Stars, as well as several other distinguished service awards. Buddie is buried at the Arlington Cemetery. His only child, Quinnette, survived him.
Lennie, Mrs. Charlene's second son was stationed at Andrews Air Force Base in Maryland. He served for five years in the United States Air Force as a Sergeant, leaving the service with an honorable discharge around 1973. In civilian life, he worked for the Federal government until his health declined. Lenny suffered from cancer for several years. He died two months after his oldest brother on Feb. 27, 2007. He was cremated and his ashes were divided amongst his mother, brother and his two sons. Once a year, Erich takes Lennie's ashes and go to Arlington Cemetery to visit Buddie. For that moment, they are all together just as they were years ago.
Throughout their illness, Buddie and Lenny received help from their youngest brother and their uncles. Their mother witnessed the pain her sons endured.
During Veterans Day, Mrs. Charlene Taylor Napper will be surrounded by pictures of her sons' children and the memories of her boys when they were children and young men. Though she misses Buddie and Lenny deeply, she will always salute them for serving their country well.
Char McCargo Bah is a freelance writer, independent historian, genealogist and a Living Legend of Alexandria. Visit her blog at http://www.theotheralexandria.com for more about "The Other Alexandria."