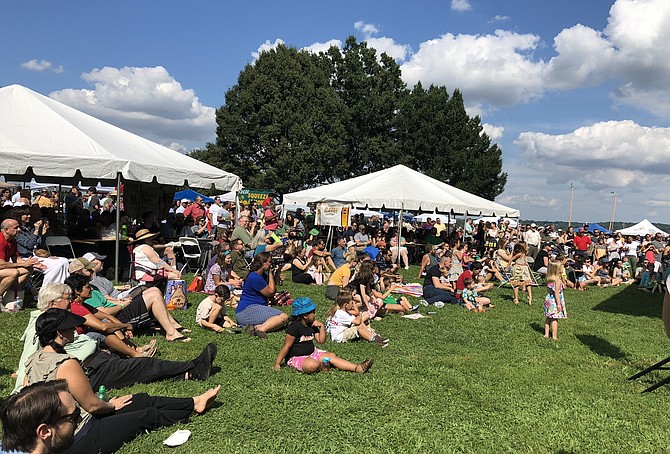 "It's been an incredible day…People have been very generous." —Ballyshaner volunteer Maggie Hayes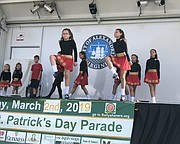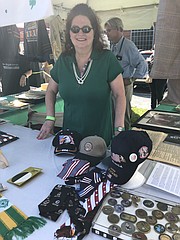 Thousands turned out Aug. 25 to celebrate all things Irish at the 2018 Alexandria Irish Festival and to pay tribute to the man regarded as the founder of the city's St. Patrick's Day Parade.
Held at Waterfront Park, this year's festival was dedicated to Pat Troy, a co-founder of the Ballyshaners organization, which sponsors the annual parade. Troy died just days after serving as the grand marshal of the 2018 parade.
"It's been an incredible day," said Ballyshaners volunteer Maggie Hayes. "It's been way better than I thought it would be. People have been very generous."
Hayes and fellow Ballyshaner Pat Gerrity spent the day in the "Pat Troy's Memories" tent. Memorabilia from Troy's Ireland's Own Restaurant along with items from his personal collection were sold to help raise funds for next year's parade.
"My husband and I had a lot of dates at Pat Troy's," said Annie Malley Crowe as she browsed the memorabilia with her son Colin. "We even celebrated my husband's promotion to Lt. Colonel there so even though I didn't really know him, Pat and the restaurant are a part of my own history."
Troy was known for his collection of pins from various law enforcement agencies and a hat from the New York Fire Department with various pins sold for $300.
The centerpiece of the day's sale was the table President Ronald Reagan occupied when he made a surprise visit to Ireland's Own on St. Patrick's Day in 1988. Tom Mooney, the owner of Murphy's Grand Irish Pub on King Street, purchased the table at an undisclosed price.
"I'm glad that table has a home where it will be appreciated," said Troy's widow Bernadette.
All proceeds from the festival will go to support the 2019 St. Patrick's Day Parade.
See www.ballyshaners.org.