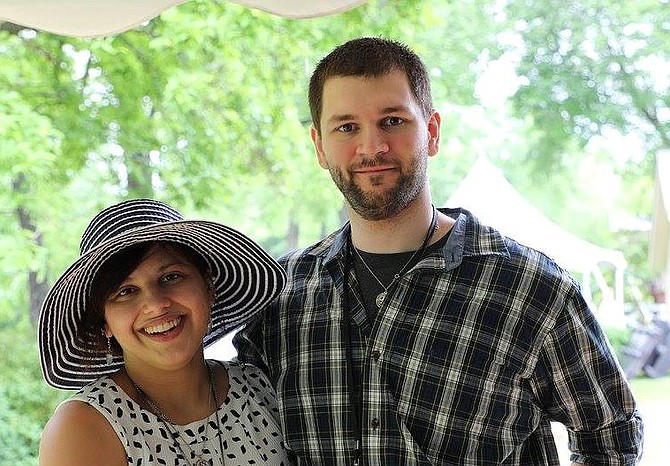 Mr. and Mrs. Craig Shirley of Alexandria and Dunnsville, Va., are pleased to announce the September nuptials of their daughter, Taylor Macintosh Shirley to Mr. Kevin Andrew Gillespie.
Miss Shirley, 26, is employed at Shirley & Banister and has already published her first novel, "Risen from Ashes" and is currently working on the sequel.
Mr. Gillespie is the son of retired Air Force Colonel Gary Gillespie and his wife, Linda. Kevin will be joining the Air Force following their wedding.
Miss Shirley's brothers, Matthew, Andrew and Mitchell, and their cousin Ethan Sirhal, as well as Mr. Gillespie's brothers, Michael, Joseph, and Jonathan will serve as ushers. Miss Tamara Taysom will serve as Maid of Honor and Mr. Joshua Fikentscher will serve as best man.
The Sept. 8 wedding will take place at the 300-year-old Ben Lomond estate where Mr. and Mrs. Shirley reside in Dunnsville, Va. An outdoor wedding and reception are planned. The couple will honeymoon in the Outer Banks of North Carolina.
The bride's parents are longtime veterans of Republican politics and her mother, Zorine, was a regional director with the Republican National Committee under President Ronald Reagan and, for a number of years, directed the annual Conservative Political Action Conference. Miss Shirley's father, Craig Shirley, is an acclaimed biographer of President Ronald Reagan and a presidential historian. The groom's mother is a chemistry teacher at a Northern Virginia high school.